Here's the latest report from Michael Weiss, Diamondback Triathlete. Getting comfortable on his Serios, avoiding bad luck with flats, and ramping up to Ironman Austria on his home turf: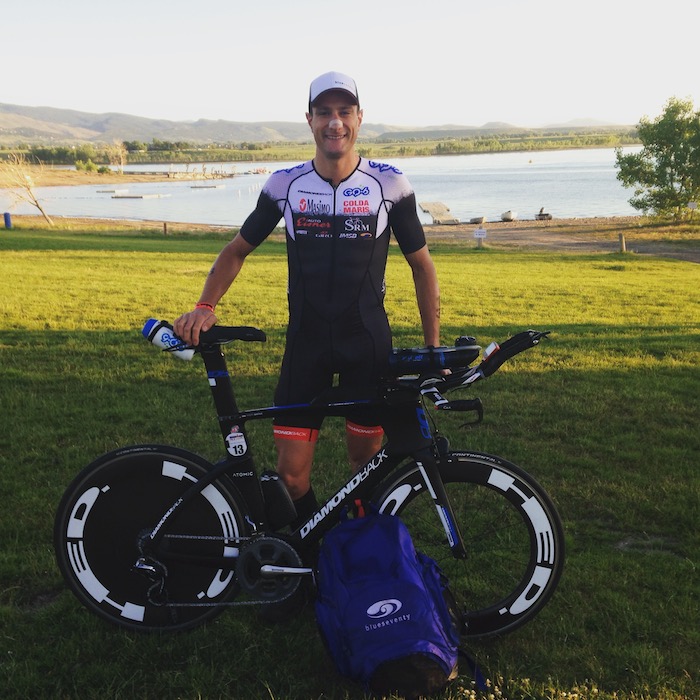 Green light for Ironman Austria
Ironman 70.3 Boulder, on Saturday June 11th, was Michael's final rehearsal leading up to Ironman Austria. Weiss finished 6th overall in a strong field and managed to clock the fastest bike split of the day.
The solid performance in Colorado was especially important following his technical challenges [flat tires] on the bike course in The Woodlands caused him a DNF just four weeks prior. Thankfully, Michi now sees a bright 'green light' for his home race on June 26th in Klagenfurt and emphasizes, "I'm ready for the duel with Marino Vanhoenacker!"
Not only did Michael overcome his technical apprehensions this past weekend, but he also pushed through physical injuries sustained two weeks ago in a bike crash which left him with stitches in the knee and elbow. The Lower Austrian was able to balance proper injury recovery and training which enabled him to deliver a strong race performance on high altitude in the Rocky Mountains.
Michael completed the 1.2 mile Boulder Reservoir swim in 28:12 minutes and then proceeded to set a new bike course record for this event, 1:55:20, on his Diamondback Serios.
"I have worked hard to refine and perfect my position on the Diamondback Serios' set-up in recent weeks and it has certainly paid off. The comfort factor is incredibly high" Weiss notes with confidence.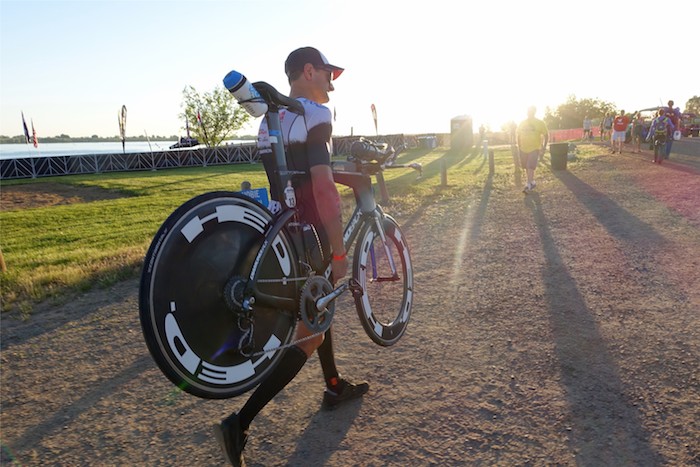 The sun was high and the temperature was rising into the 80's as the pros started the half-marathon. "The legs were good starting from the first mile, which is a good indicator for a great bike fit", Michael remarks. "I was able to give a very strong run, the fourth fastest time of the day in fact." He crossed the line in 3:46:56, finishing 6th overall with the victory going to Australian, Joe Gambles.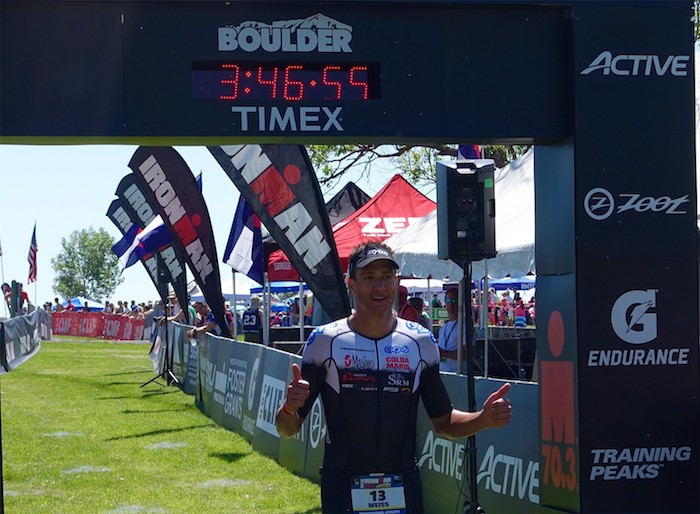 Weiss returns to Austria this week and looks forward to the Wörthersee battle ahead where he has already proved a top competitor with multiple podium finishes.
Great job Michi! Can't wait to see what happens at your home race!