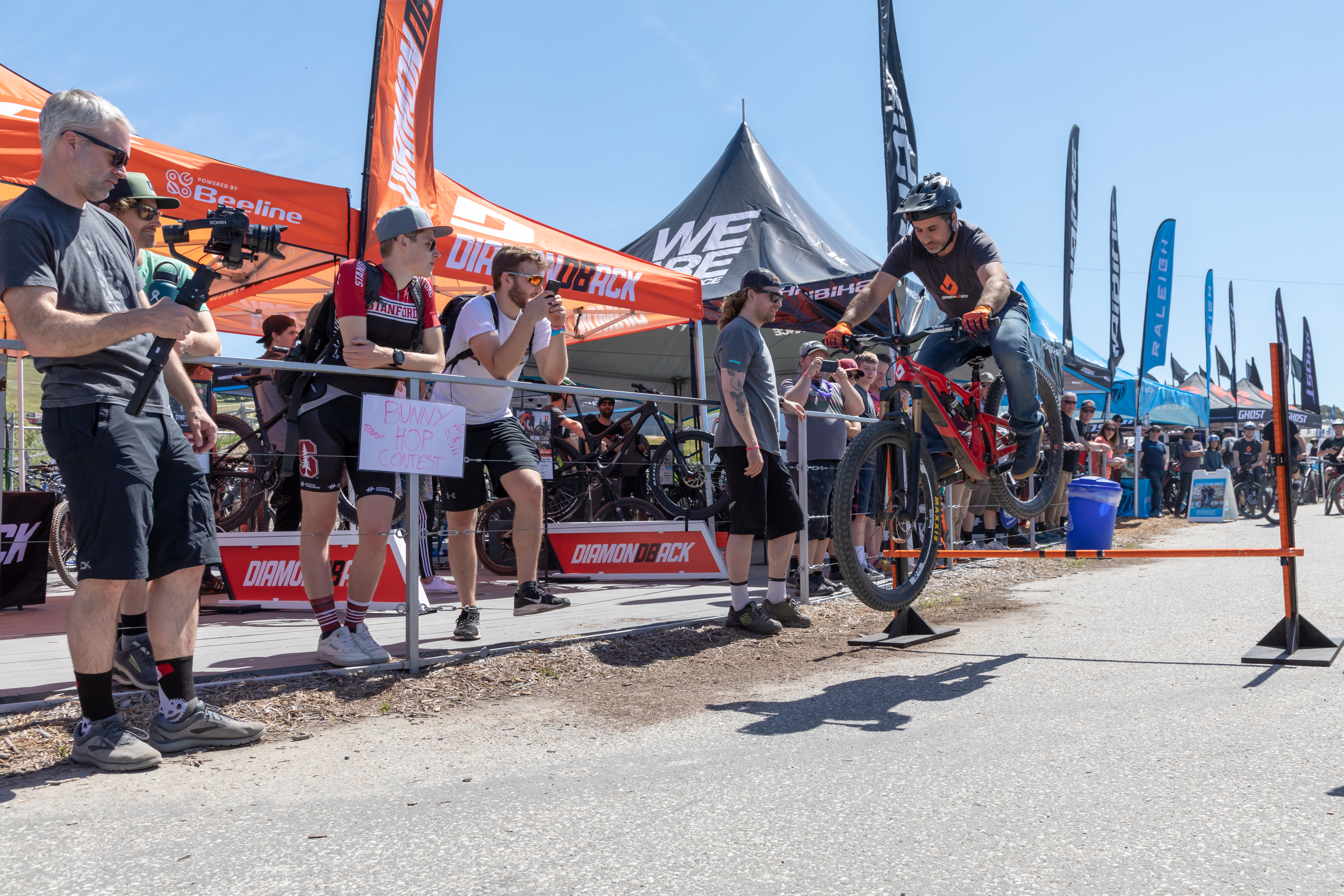 Sea Otter was a blast! Despite high winds and some chilly conditions at the start of the event, the bike stoke was high and the sun came out to match everyone's spirits. A ton of folks showed up to check out our newest bikes and take them for a test ride.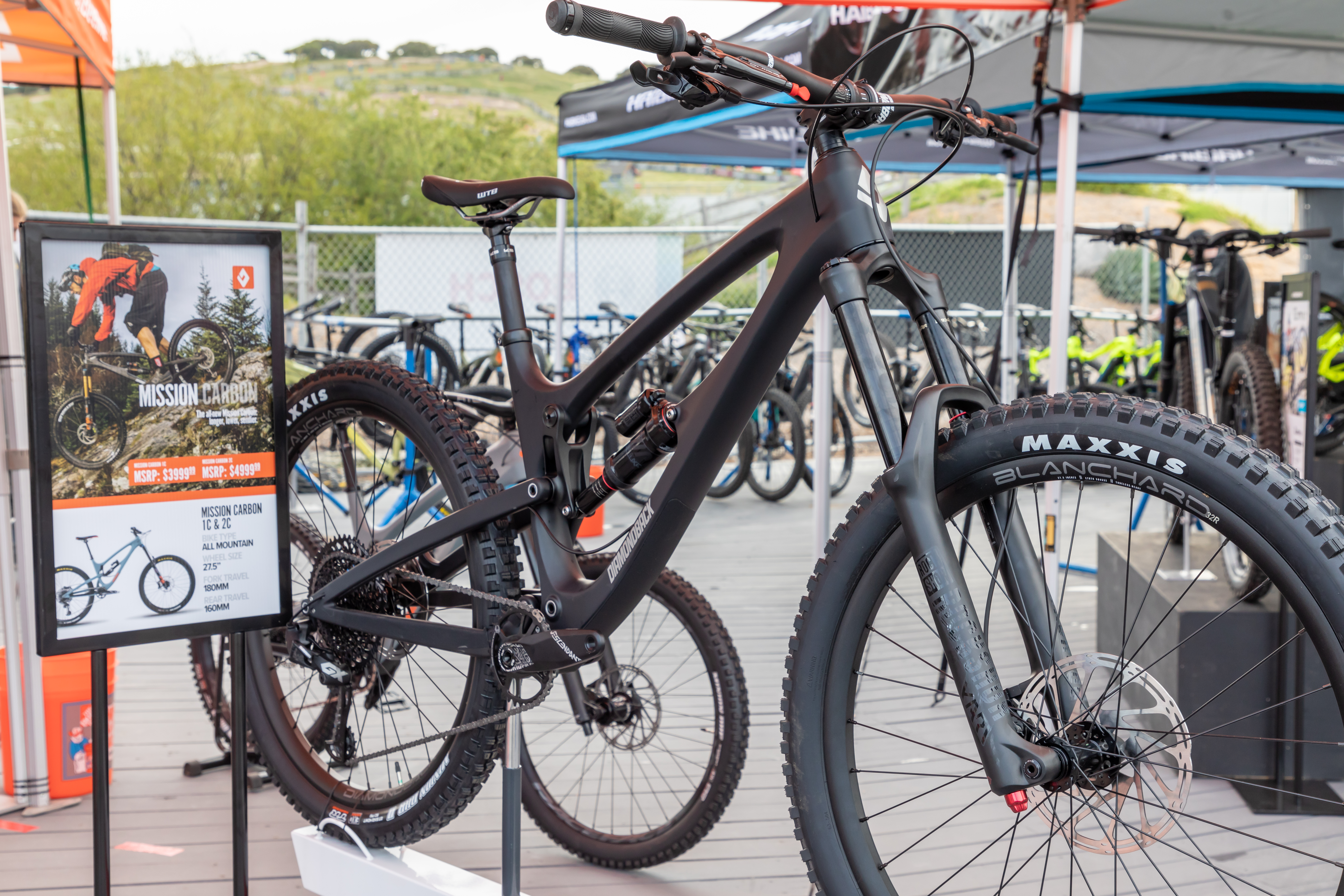 The Mission 1C (pictured) got a lot of attention, as did the Mission 2C. Both were available to demo.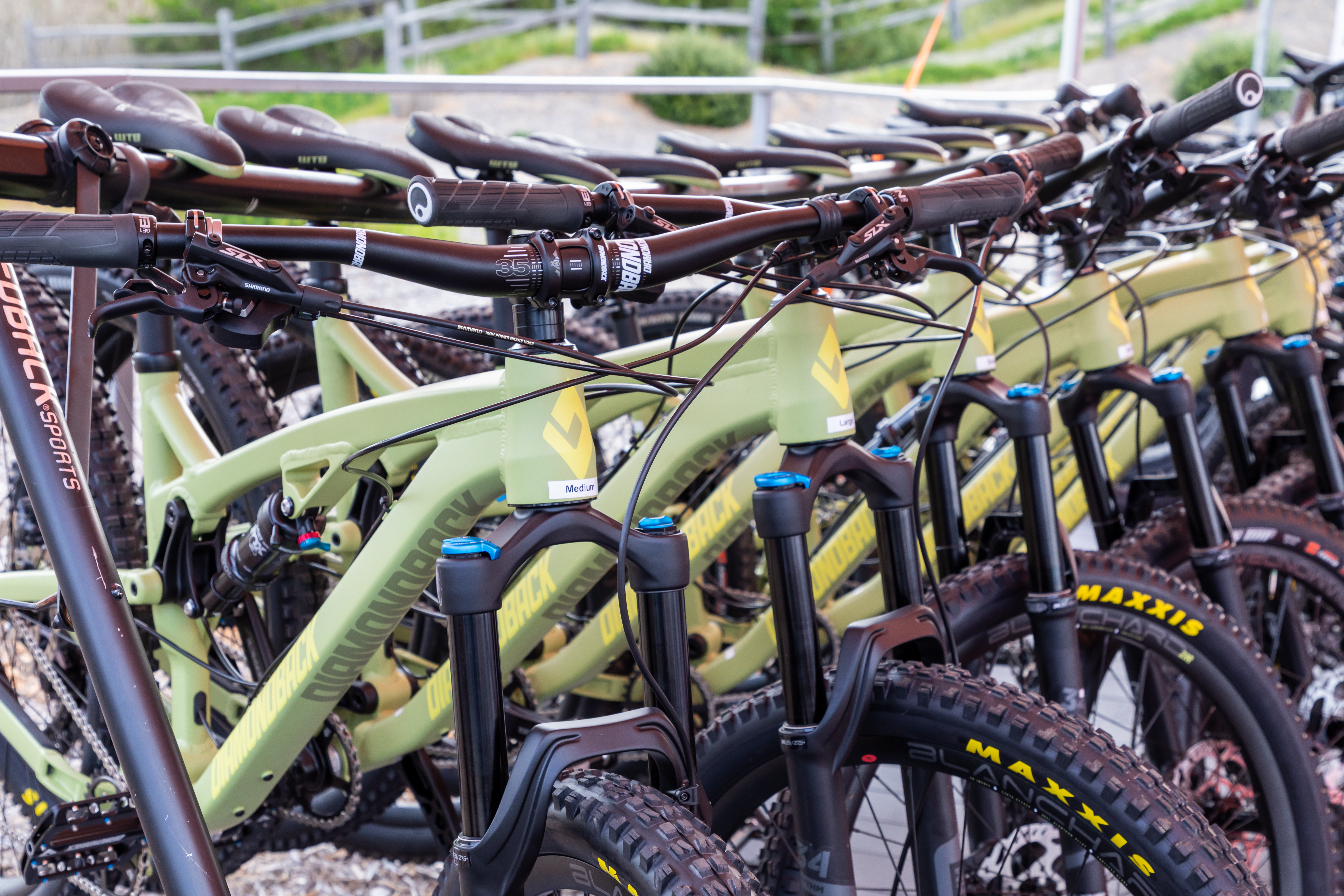 The Release 29:2 was a rider favorite for tackling the steep NorCal hills.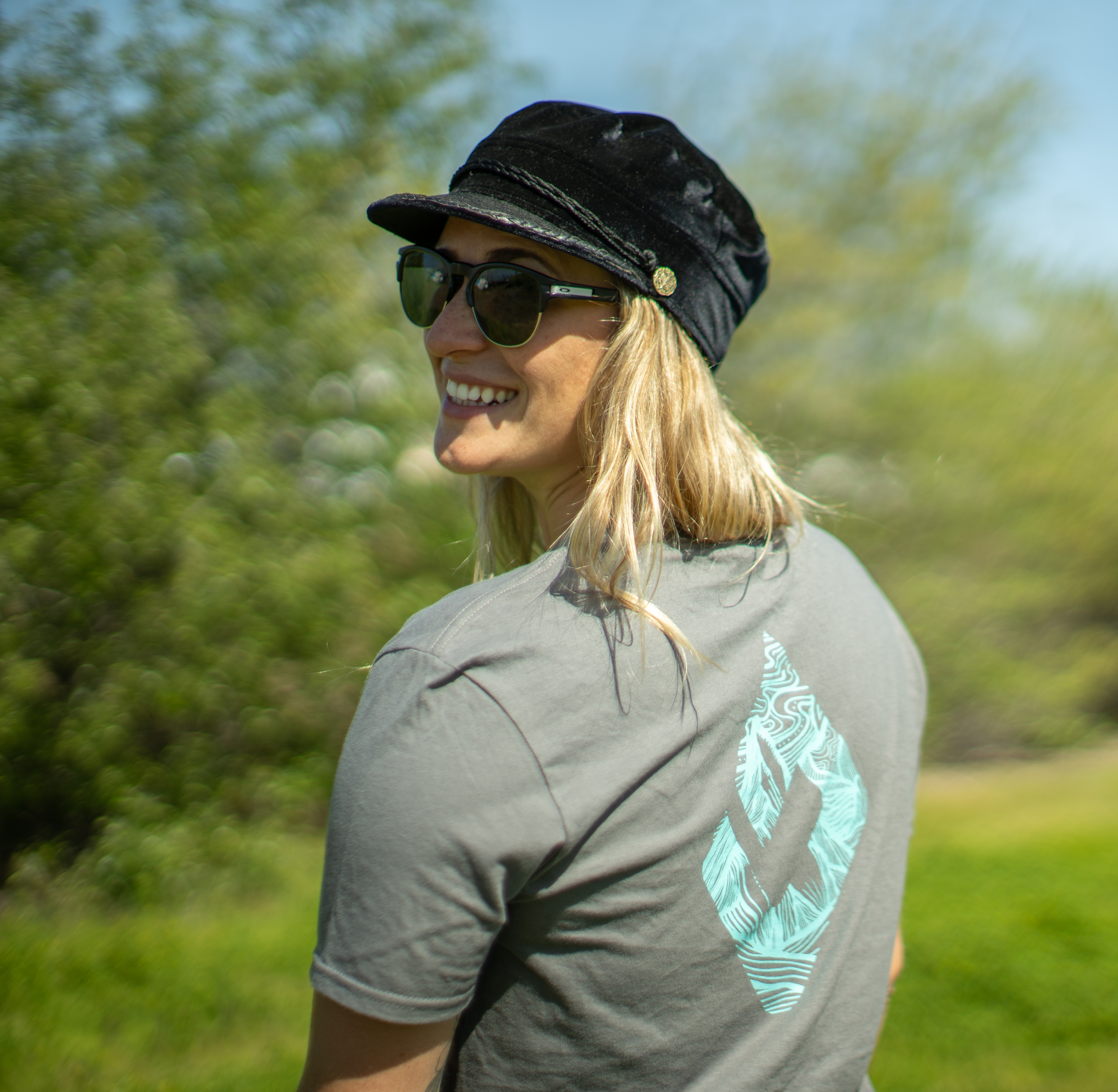 Micayla Gatto got to show off this T-shirt she designed. Look for it on our site soon.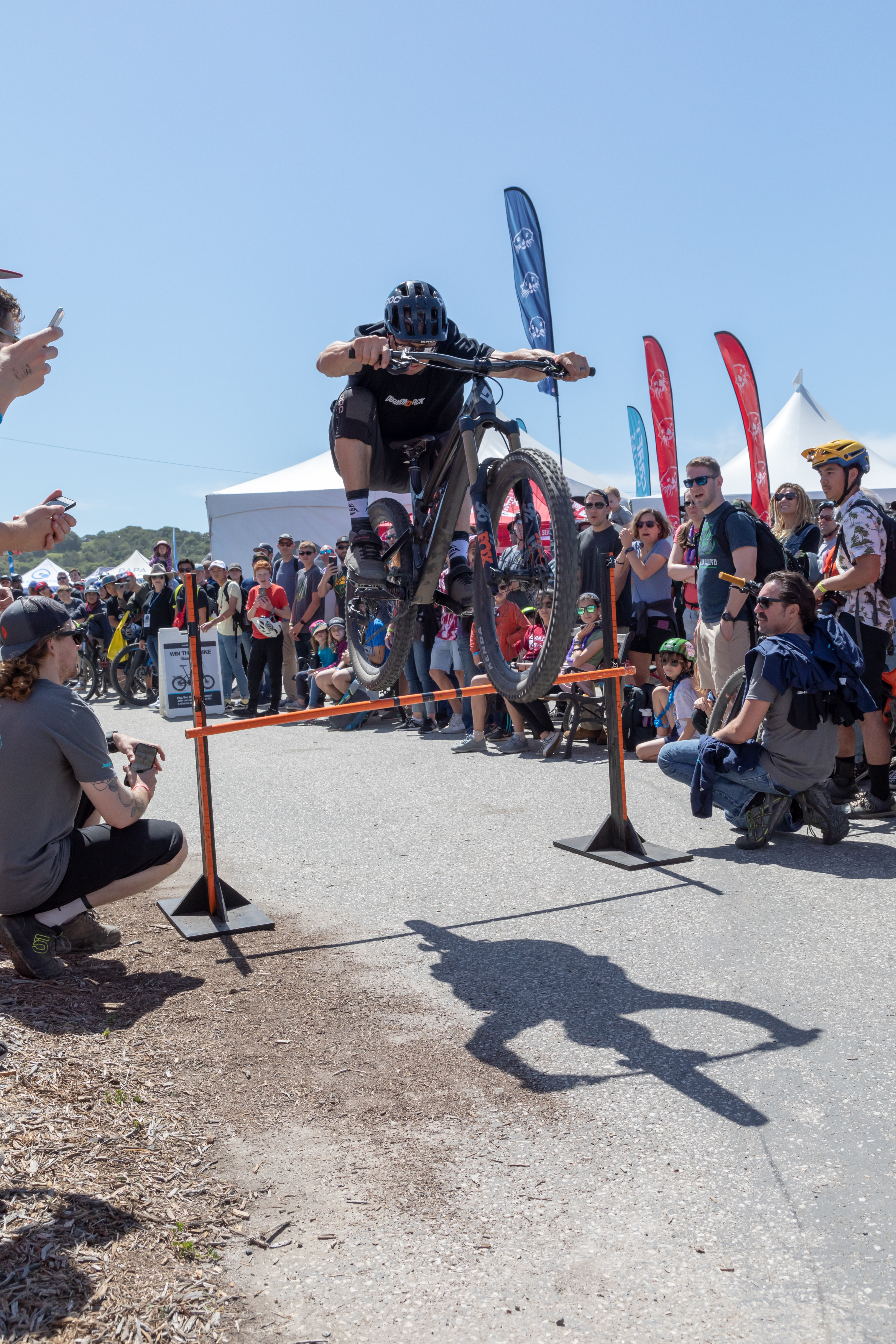 The bunny hop contest saw a great turnout of contestants and spectators, and was not without some drama.
Eric Porter, Micayla Gatto, and Seth signed posters and swapped stories with fans.