Rachel McBride battled through heat, wind, and leg cramps to claim 3rd place at the ITU Long Distance World Championships in Oklahoma City. Here, in her own words, is how the race went down.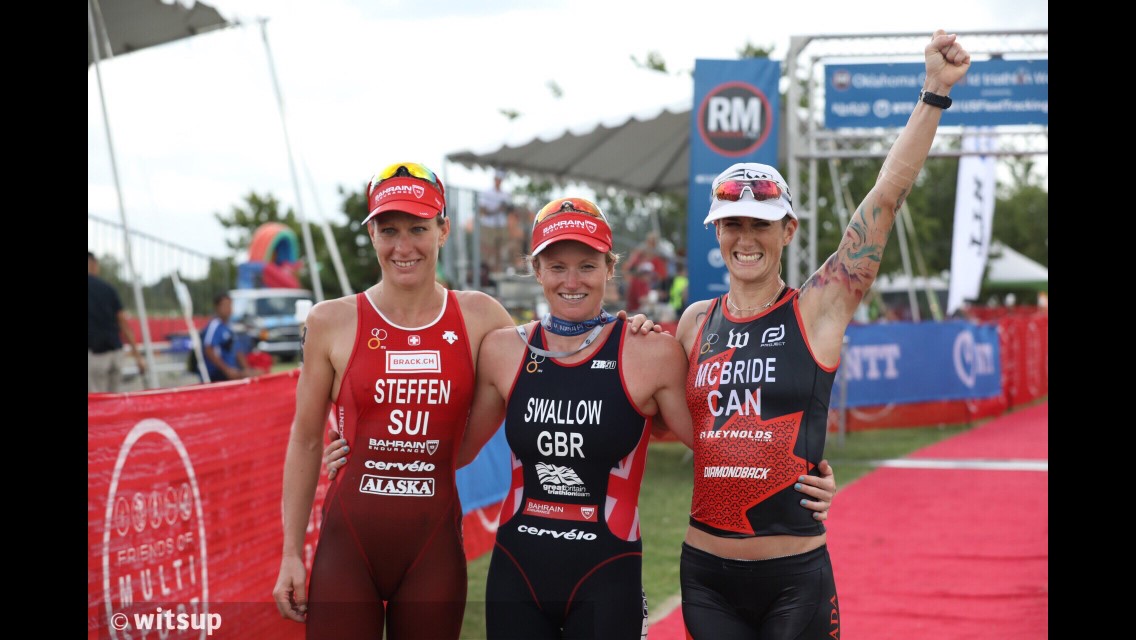 Oklahoma City provided a very tough course this weekend for the ITU Long Distance World Championships. Strong winds created swells and chop that made it one of the roughest swims I have ever experienced. The word I have been using to describe it is "insane!" Strangely I actually enjoyed battling the waves and wind and felt pretty strong. Unfortunately my swim time didn't really reflect that and I had a bit of a slower non-wetsuit swim than anticipated.
Of course the winds continued on the  generally flat 120km bike course. I just focused on keeping a strong steady pace on my beautiful custom painted "purple demon" Serios and Reynolds AERO 72/90 wheel set. I kept up the power when I was flying with the wind at my back and didn't overdo the watts when the gusts were berating me from the front. The toughest part of my ride was definitely the long chug into the headwind back into T2 on some pretty chewed up chip seal. I kept telling myself to "stay small" and aero to cut through the wind. Coming into transition I was happy to hear I had ridden myself into 6th place.
Starting the run was pretty rough. One of my calves had decided it was going to severely tighten up. Stopping briefly to stretch did no good, so I just tried not to think about it and eventually I settled - once again - into a nice steady strong pace. A niggle-filled last few weeks of training had left me feeling a bit undertrained for the run distance, but I was confident in my strength. I felt super solid until just the last few kms when the heat and fatigue started to slow me down. It was such an incredible feeling to run myself onto the podium on such a tough day, in such heat and wind, in such a deep field of incredible athletes. This is my longest race to date and a great confidence boost as I start the build for my Ironman debut in Cozumel this fall!!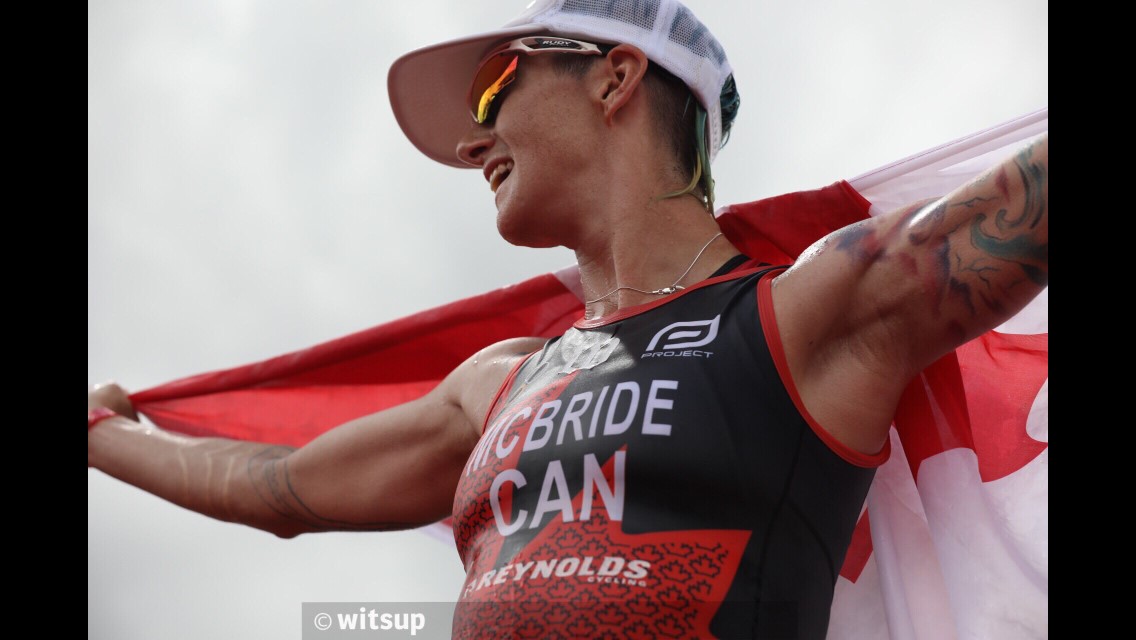 Thanks to Witsup for the photos!