DB triathlete Rachel McBride had a stellar race at Ironman Calgary 70.3. Here, in her own words, is how the race went down:
Having won on the Calgary 70.3 course in 2014 and having a few decent comeback races under my belt in the past several weeks, I felt pretty confident leading into the race. The competitive field was full of super runners, so I knew I had to pull of a stellar swim-bike combo to get a good lead into T2.
The Calgary swim course is quite unique as it circumnavigates a small lake. Not only are you swimming a rather convoluted path, but the lovely rising sun makes sighting extremely tricky in parts. I don't mind the crazy course, but getting my goggles almost knocked off at the start threw me off. I felt uncomfortable and anxious throughout the swim.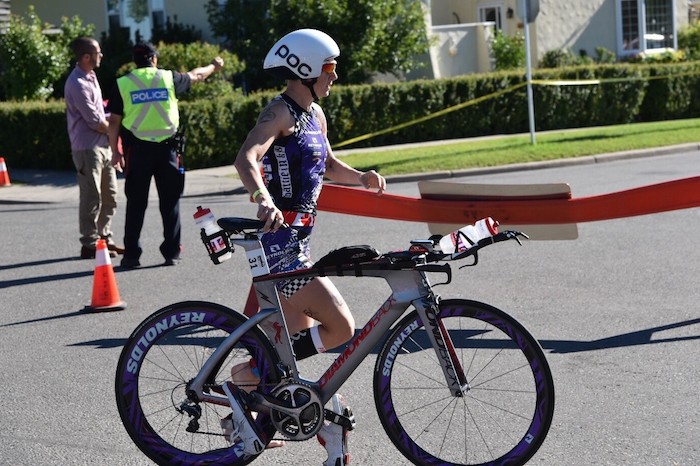 This lead me initially into a bad headspace on the bike, but I eventually settled in and got my groove. Even enjoyed some of the gorgeous mountain-scape views! I powered through the uphill first half of the course and took the lead just after halfway. However as much as I pushed down into T2, Spieldenner was still on my tail. I was all smiles coming into transition first off the bike, just as I had in my two previous years on this awesome course.
Out on the run I fell into 2nd place early on and just tried to hold my pace. I knew there were some world-class runners close behind that I still had to fend off. Little did I know that after trudging up the last steep hill on the run with 5km to go, 1st place was fewer than 30 seconds ahead: I was gaining back on her! By 2km to the finish I had reclaimed my lead, but once again I just couldn't create a solid gap. I started seeing stars and just kept pushing to keep good form and stay strong to the line.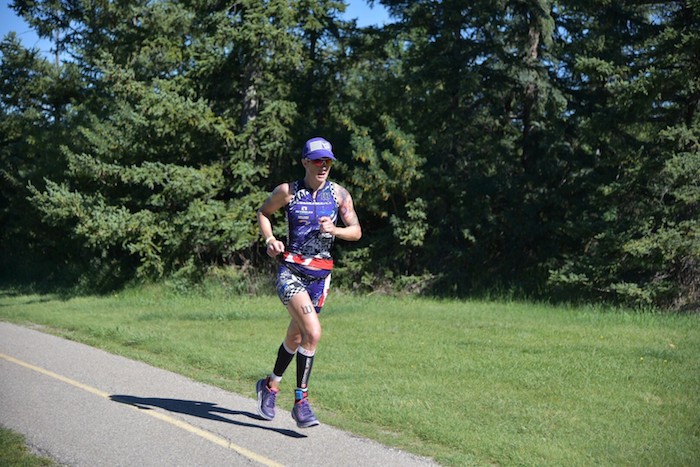 Coming down the finish chute, Spieldenner came quickly from behind for a sprint! I stayed on her hip for as long as I could. Ten meters before the finish line my legs suddenly turned to jello as they reached their limit, and I had to settle for 2nd place. It was a wonderfully epic battle between two friends. I was happy for Jen's win and also ecstatic that I had been pushed to my ultimate limit, so close to the top of the podium.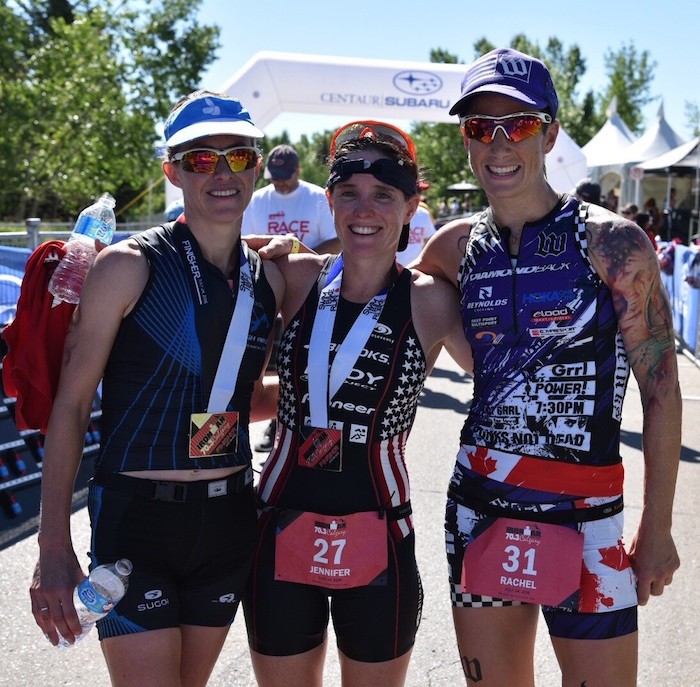 Thanks to Rachel's dad, Garth McBride, for the photos!