Commuters may be the easiest bike riders to shop for: They ride enough to wear out brake pads, tires, and other consumable bike parts. They know the value of good gear and are always looking for that next must-have gadget. We've put together a short list of gift ideas for the bike commuter on your list. And remember: After checking everyone off your list, you can feel the joy of giving and getting by rewarding yourself for a job well done!
Ready 2 Ride Starter Bike Tool Kit: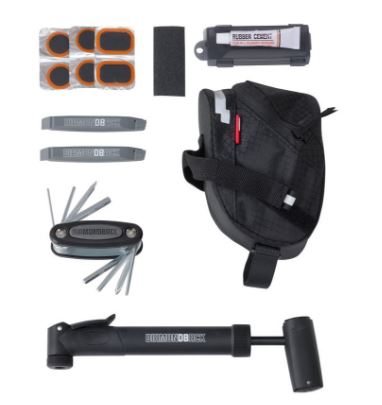 Commuters appreciate how important it is to be prepared. They spend more time pedaling than most, rain or shine. While flats and mechanicals don't happen often, they can quickly derail an unprepared rider. This small kit has all the essentials needed to fix a flat or make mechanical adjustments on the fly.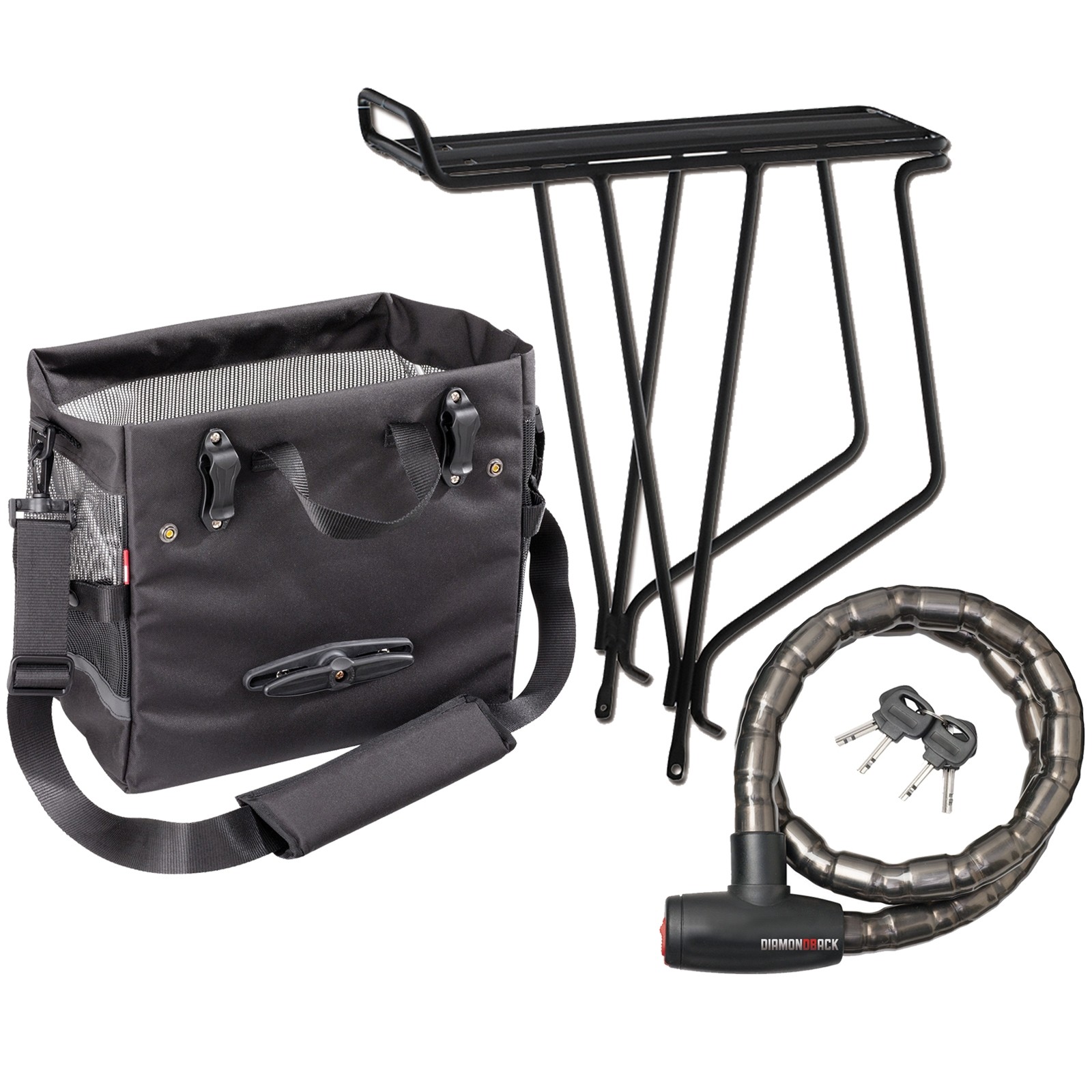 This kit comes with everything the aspiring urban cyclist needs to haul gear. The rack has a 55-pound limit, so they can load up the pannier with a decent amount of groceries and whatnot. The Dempsey armored cable lock keeps their bike secure while they shop or run around town.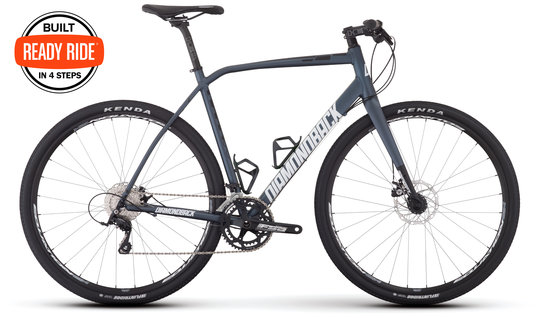 The Haanjo is a bike that defies definitions and exceeds expectations. Part road bike, part mountain bike, it is designed to let you choose how and where you want to ride — whether that's commuting or all-road adventure. You'll find the geometry is a little more relaxed than a traditional road bike, putting you in a more comfortable position for long rides and rough roads. It's got eyelets so you can mount fenders and a rack (or two) and turn it into a versatile all-season machine.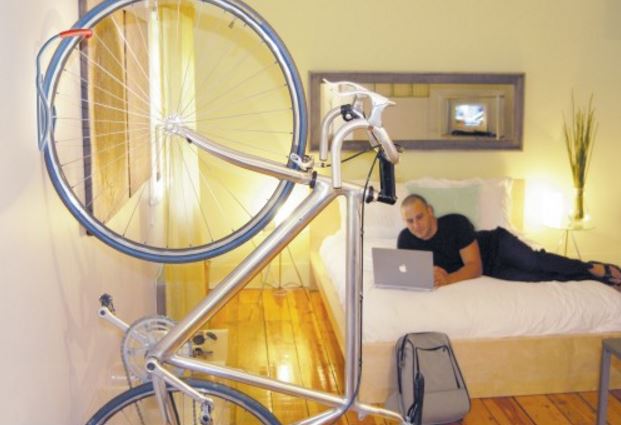 Help out an apartment dweller (or an enthusiast always looking for a place to store that N+1 bike) with this space-saving solution. With your bike up on the wall, you open up floor space for more bikes! A simple and elegant design protects walls from scuffs and turns bikes into showpieces.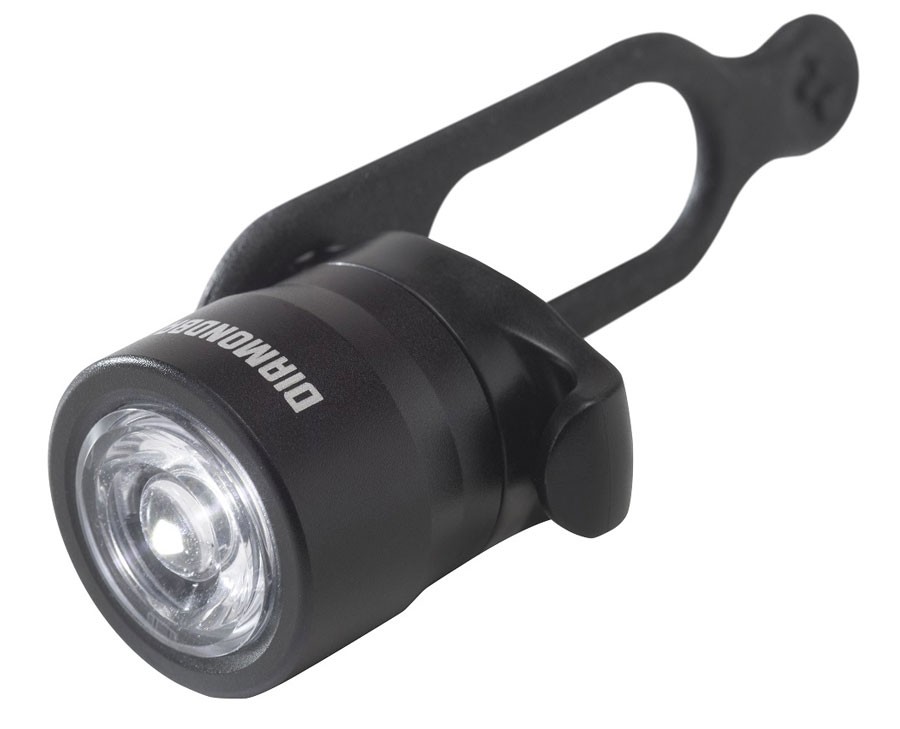 A reliable headlight is a commuting necessity and a great stocking stuffer. This one's is a great choice for the commuter who chases the evening light. The single white LED runs for 30 hours steady or 90 hours flashing. It's powered by two CR2032 batteries (included).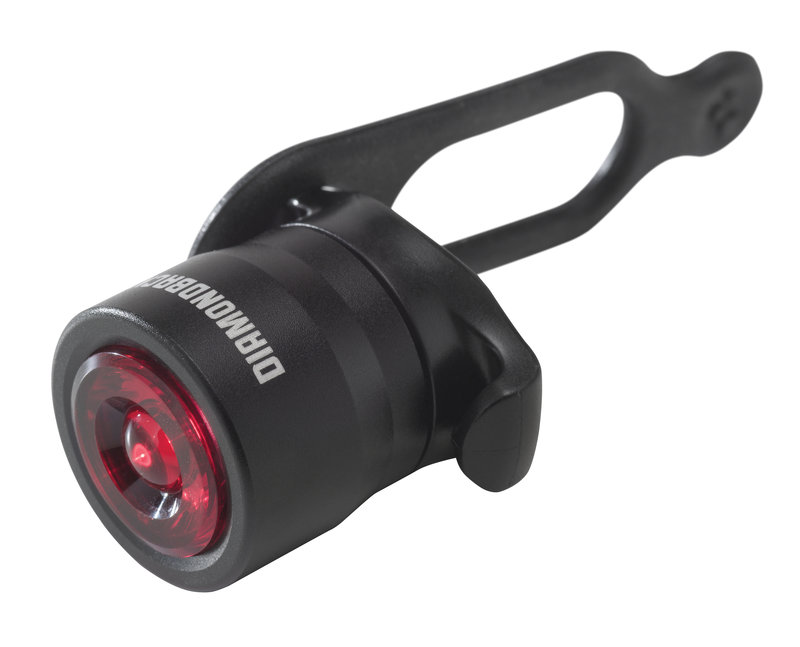 This red LED mounts easily to your seatpost so you can be seen from behind from 300 meters (that's almost 1000 feet). It runs for 60 hours steady or 120 hours in flash mode.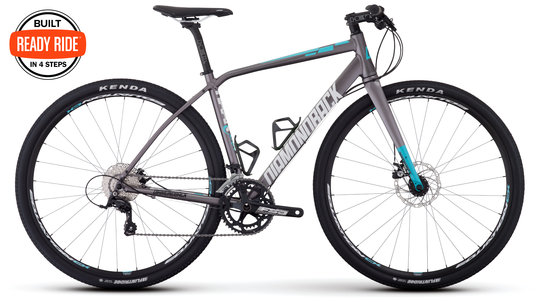 A go-anywhere bike in the truest sense, the versatile Haanjenn is a trusted commuter, gravel, or "just getting around" machine. Its women's-specific aluminum frame and fork put you in a comfortable riding position, more stable than a traditional road bike. Keep it stock and sleek or outfit it with fenders and racks. The Haanjenn is ready for life in the city yet equally game to take you down unpaved back roads.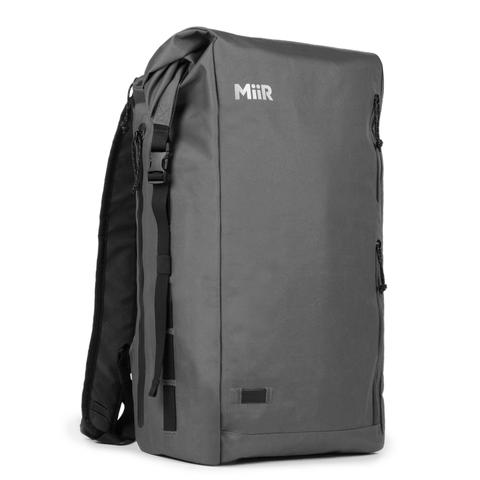 Sleek and unassuming, Miir's Commuter bag packs 25L of capacity into smooth and stylish package. It's designed specifically for bike commuters and made of heavyweight nylon with a durable water repellent finish and water-resistant zippers.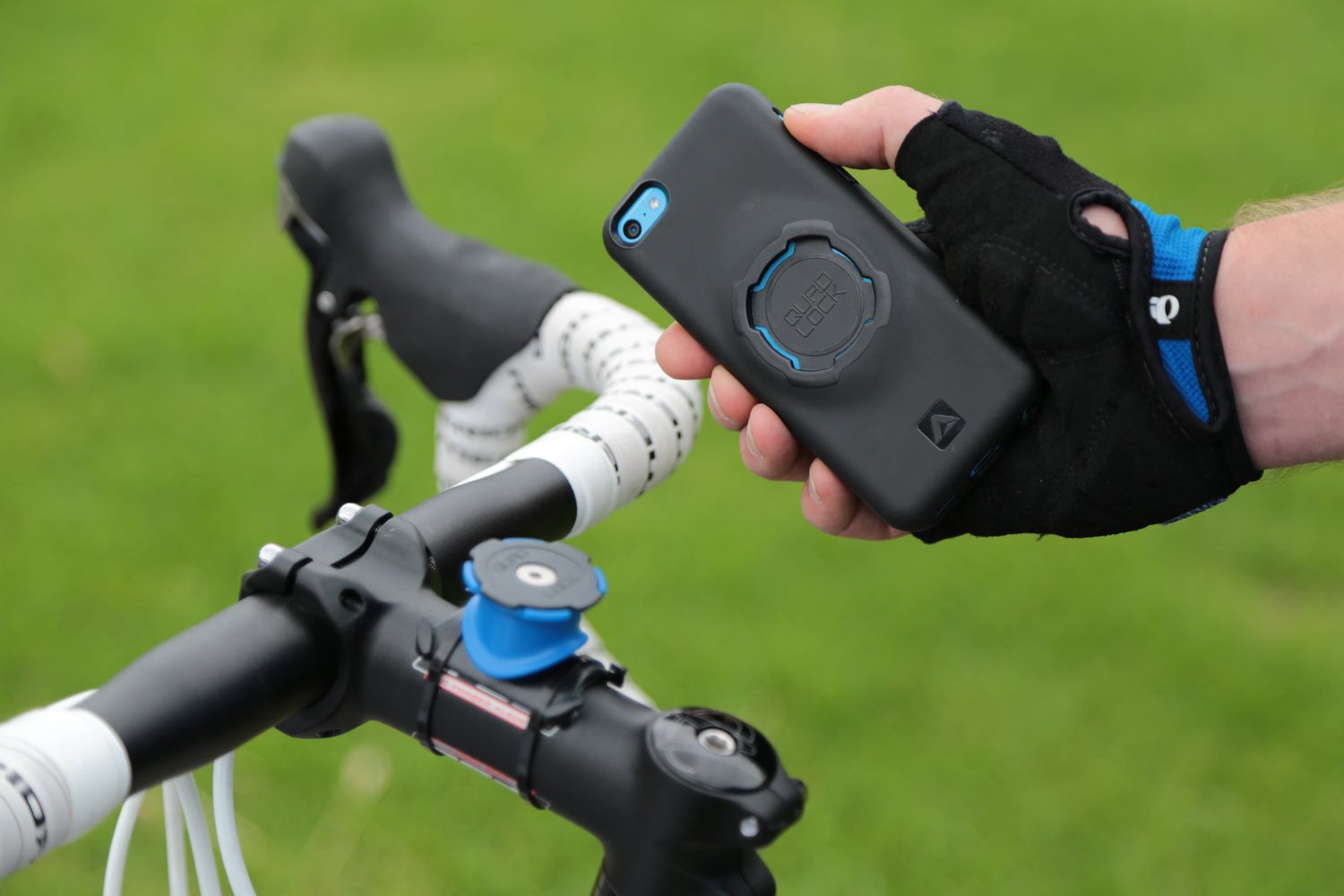 Quad Lock's mounting system secures your phone where you can access it most easily and safely: your bars.  Access Strava, maps, or training apps at a glance.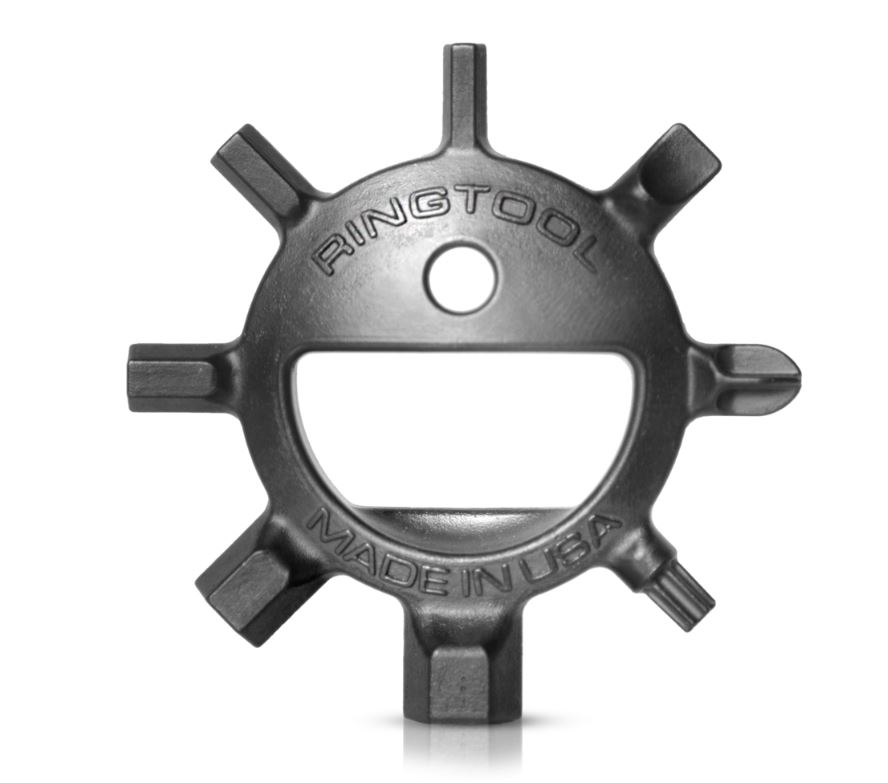 This keychain-sized tool comes in handy on and off the bike. It has eight hex and screwdriver heads in all the common sizes, all centered on the most important tool of all: a bottle opener.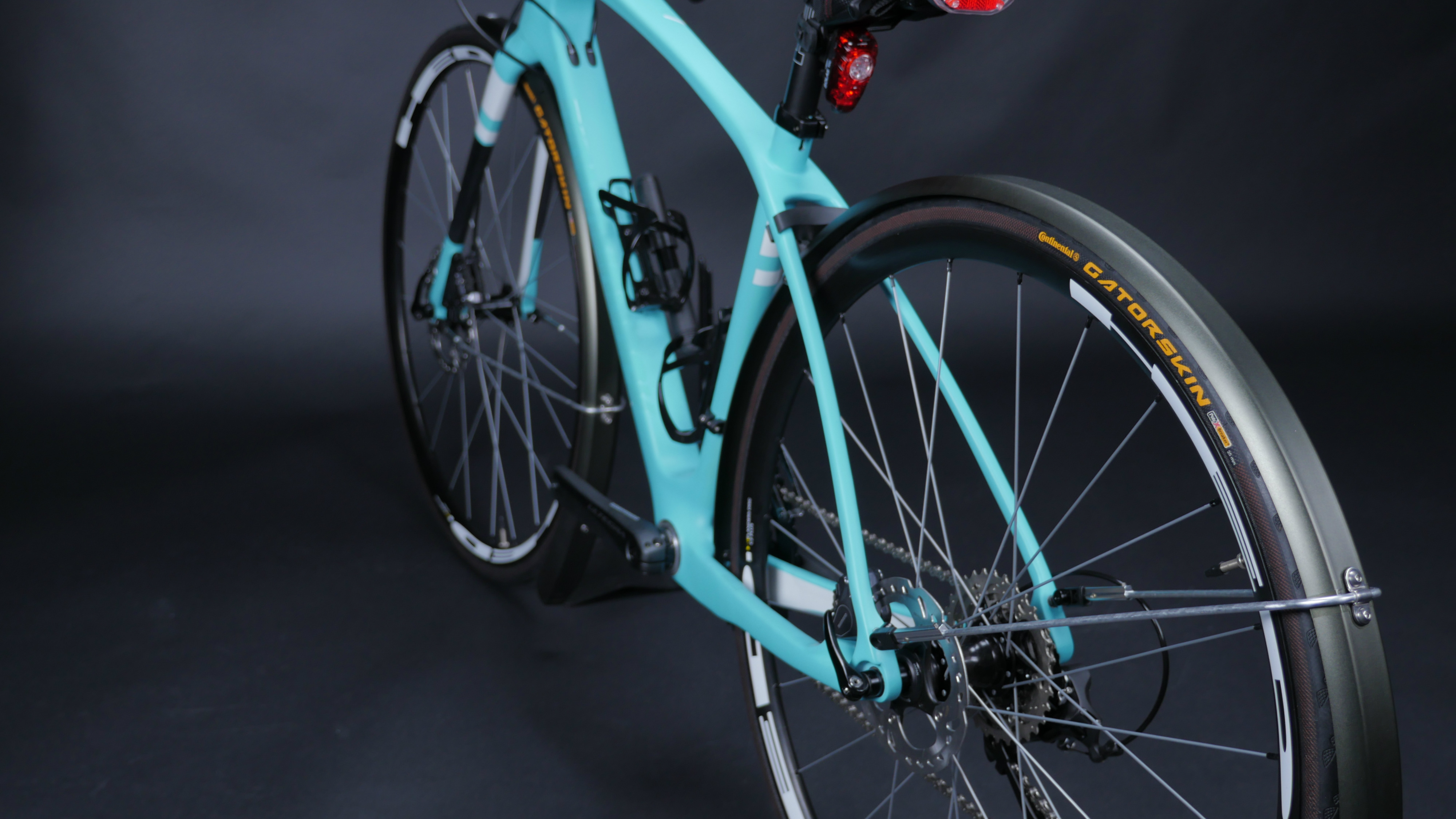 If Portland Design Works' Full Metal Fenders aren't the coolest on the planet, they're at least tied for first place. Full-wrap fenders are scientifically proven to improve a wet commute by 176%, and these are stylish to boot. For the dedicated year-round commuter, fenders rule!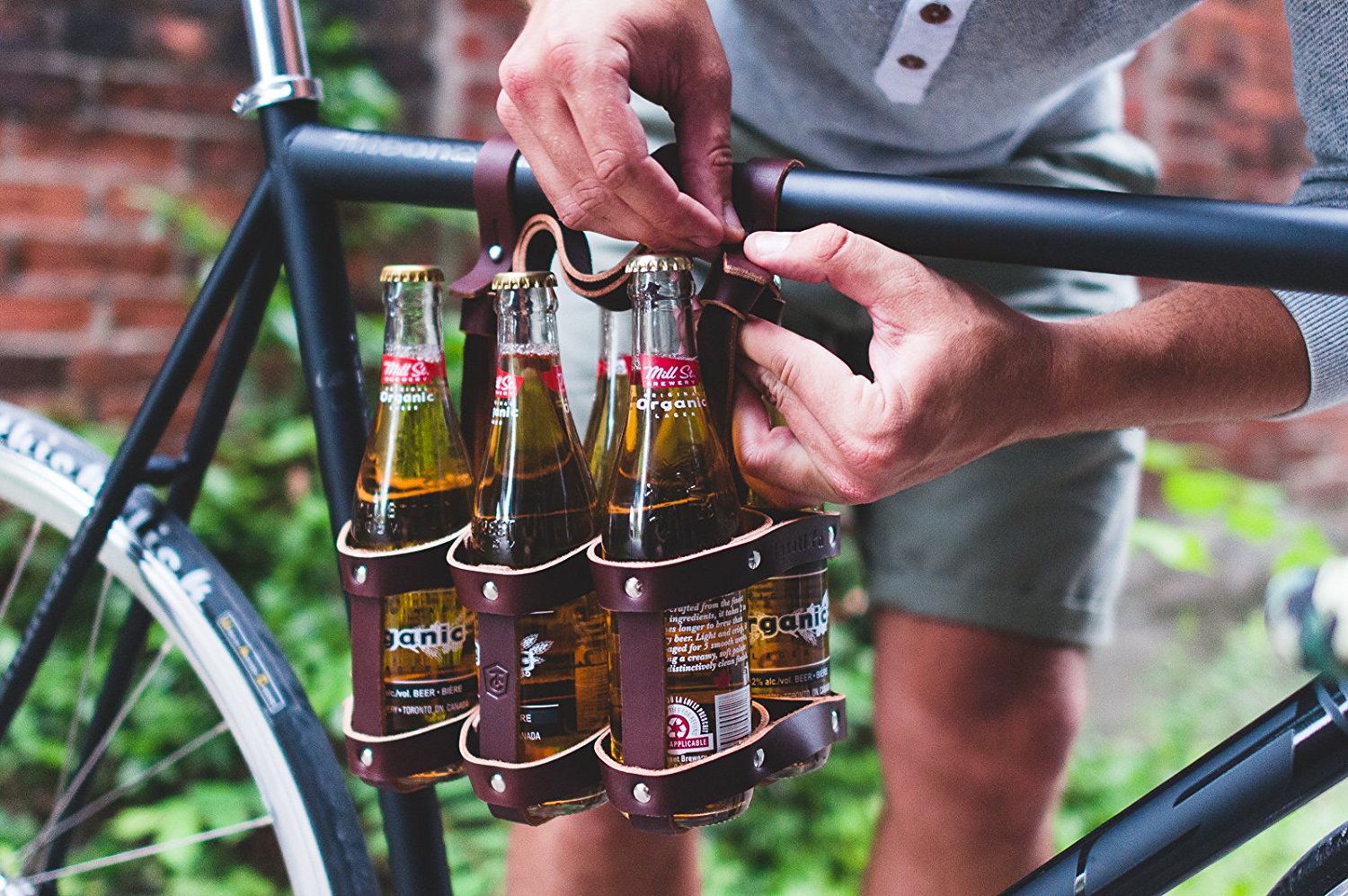 Hey, bike commuter, "can you swing by the grocery store on the way home?" Requests like these are a little easier to handle when you can throw a six-pack of your favorite beverage in this beautiful leather carrier.