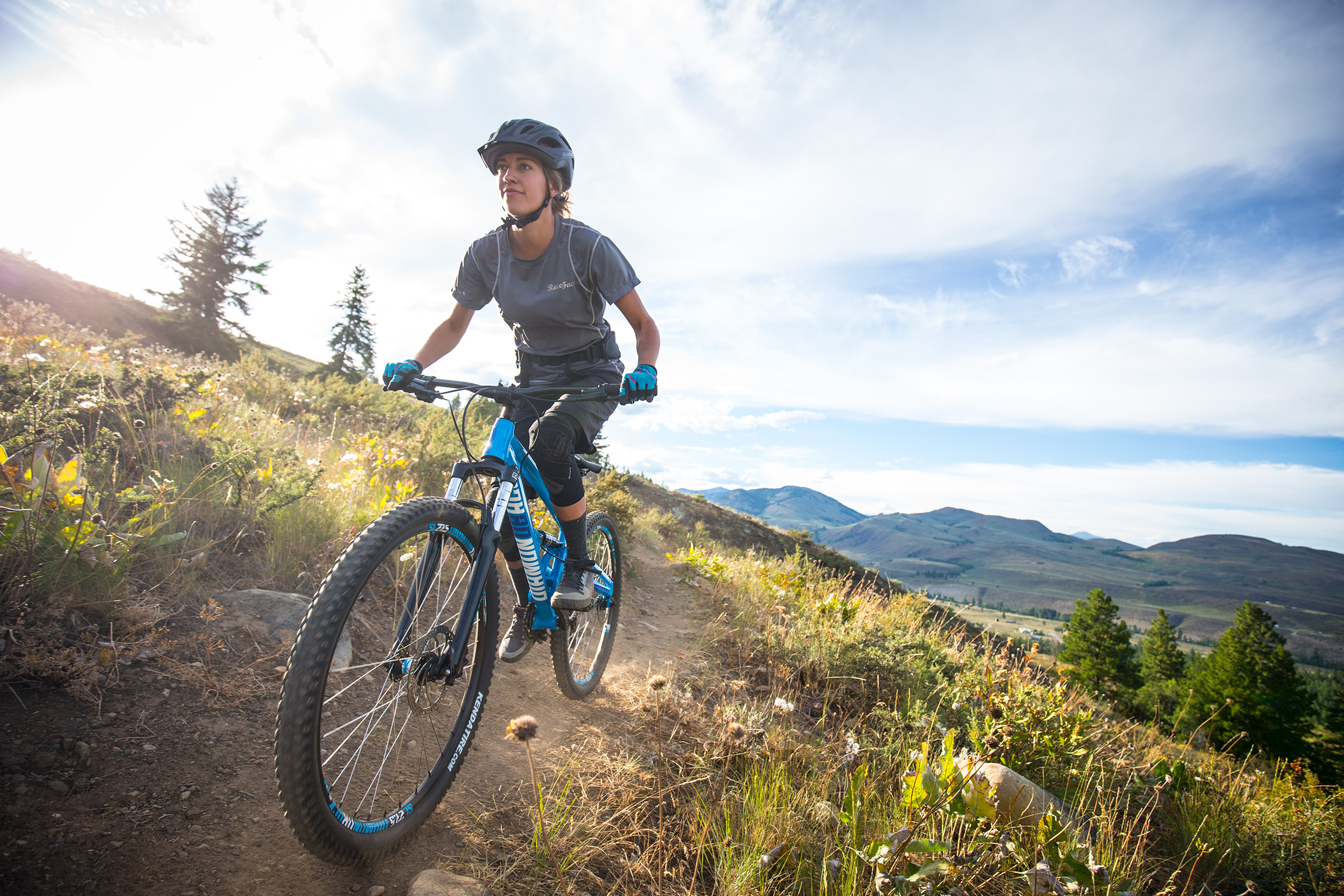 Hey, Hey, Hey, Ladies!
Mountain biking is one of those sports that is dude driven. Just like skiing was. Just like snowboarding, surfing, climbing- the list isn't short. But, as those sports have shown, there are lots of opportunities for women to weave their way into the fabric and culture well beyond just tinkering with something different. While action sports may still lean towards a more male population, the female influence is undeniable. Lynsey Dyer, Hannah Teter, Coco Ho, Ashima Shiriashi are just a few women who have broken massive barriers in their respective sports. Shiriashi is often considered the greatest climber in the world, and she's only 15.
Mountain biking is still in its early stages. We're in this strange period where we're all trying to figure out who we are. Puberty, perhaps. We're all hell bent on riding the lightest, most tech savvy bikes, or wearing the coolest gear from fancy companies. It can all be super intimidating to new riders- men and women alike. I started riding about 10 years ago when there were very few women willing to get involved in the sport. Like many people, I was introduced to the sport by my significant other. He was a talented rider, and I was clueless. Sound familiar?
Being clueless in a new sport is sort of a rite of passage. We all experience those moments of, "WTF am I doing? How do I get down THAT! Why do I keep smashing my shins on my pedals?" This is like mountain biking freak out 101 and if you skip this phase, then you need to be running a business. But for the rest of us mere mortals allow me to offer up some tips on how to ease yourself into the sport (or dive right in, whatever works best) in the best way possible.
Buy a bike that fits you.
There are many schools of thought on whether or not women want to ride women's specific bikes. Diamondback makes the Clutch, a slightly smaller (for shorties like me!) stellar climber and descender that is capable on a huge variety of trails. Don't feel like sporting something with a slight feminine twist? That's totally cool. There are so many rad bikes that you can love. Check out the Release, Catch or Mission.
Take a lesson. Even better? Take multiple lessons.
I'm a HUGE believer in coaching. Mountain biking is hard and there are a ton of little nuances with body positing and bike handling that take years to learn. Don't let this deter you. Instead, focus some dedicated time and energy on working with a professional. There are myriad amazing coaches all over the place, but since we're based in the good old Pacific Northwest, here are a few choices to consider.
The Dirt Series- This is where I learned to ride. They offer women's only and co-ed camps. I took the co-ed camps as I'm kind of a guy' gal, but the ladies only camps are stellar as well. The coaches are amazing, professional, and very friendly. The camps run all over the western half of North America so if you're in Colorado westward, chances are good they come near you.
Fluidride – Diamondback's very own Simon Lawton is probably the coolest and nicest guy you'll ever meet. He's also a stellar athlete and breaks down riding better than almost anyone out there. He's based in Seattle but offers camps and retreats in Whistler and on several other continents throughout the year.  
Ladies Allride Camps – Lindsey Voreis has some serious stoke to share with women who are both looking to get into the sport and looking to improve their skills. A long-time pro, Lindsey brings a very fun and lighthearted approach to coaching. Her staff are all amazing riders, technically savvy, and super friendly. Her camps run all over America throughout the spring and summer.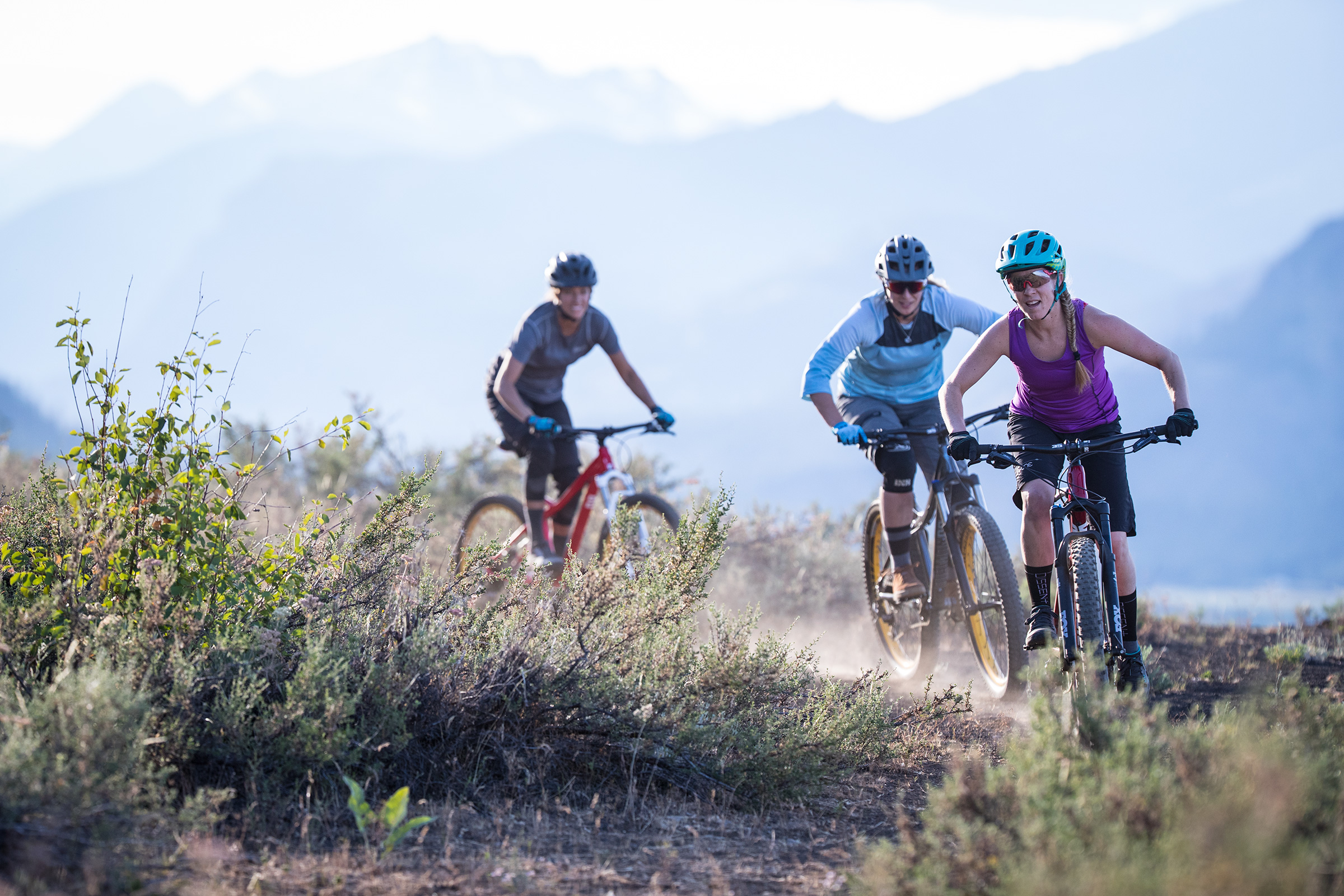 Ride with people that are better than you.
While you don't need to ride with people that are levels faster and more technical on their bikes, it helps to ride with people that are slightly faster. Watch their lines. Try to follow their lead. Watch their body positions. Emulate them. Ask them questions. Chances are they want you to get faster too, because it's always more fun to ride in a group.
Session features that scare you.
This one is challenging, even for me, as I tend to just want to ride the trail. But one of the only ways you'll truly get better at riding is to practice the moves that scare you. If it's something out of your comfort zone, be sure to have a friend there to help you, demonstrate, and spot for you. You'd be surprised what easing up on the brakes can do for control in a technical descent. I know it sounds crazy to use less brakes on scary stuff, but your suspension is designed to work best with minimal breaking, so try just letting it rip on occasion.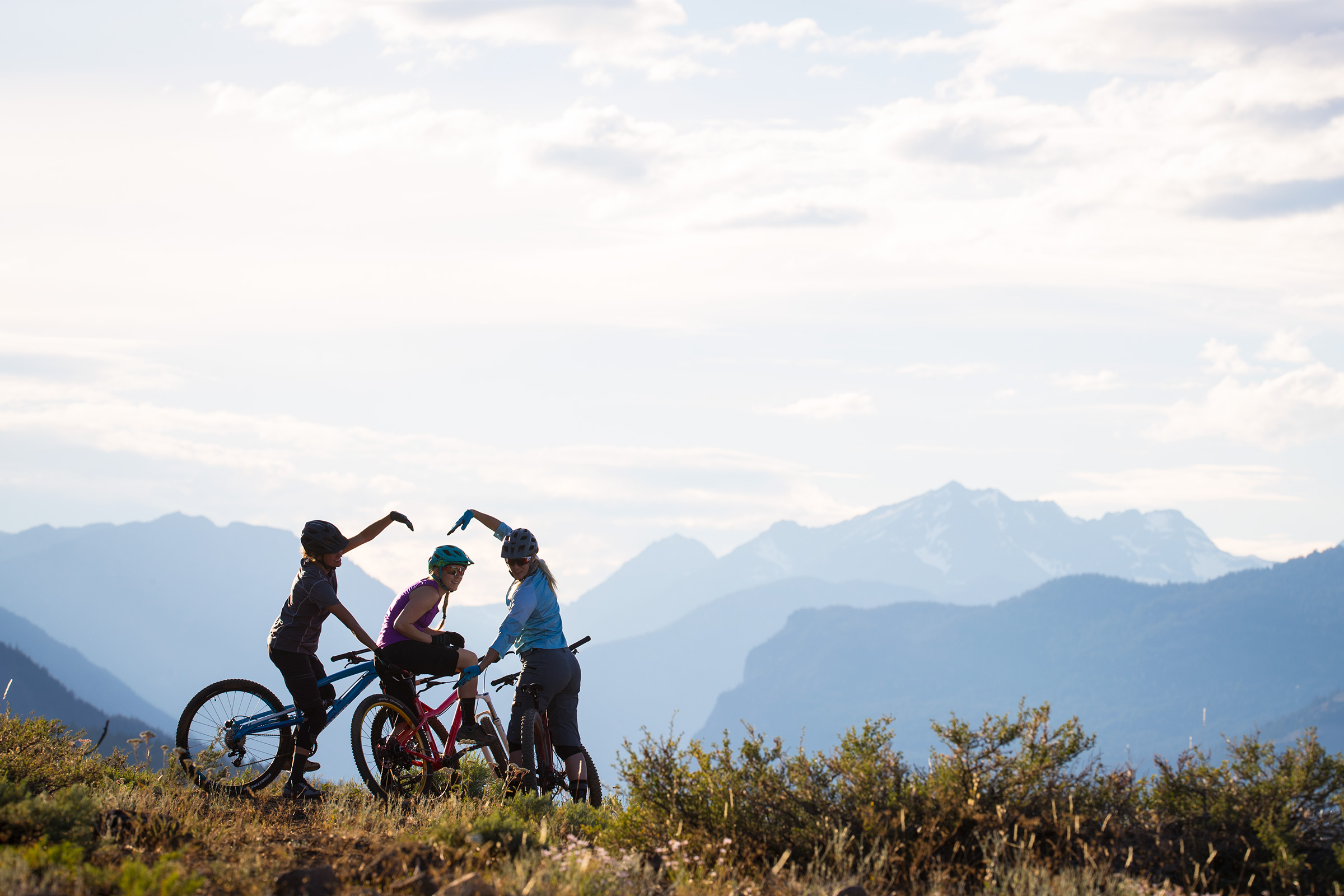 Watch what's possible.
Like the women mentioned above, mountain biking has some phenomenal role models. Rachel Atherton, Jill Kintner, Anne-Caroline Chausson, Micayla Gatto, Casey Brown, Miranda Miller, Katie Holden – fortunately the list goes on and on and on! You don't have to be a racer to appreciate the talents of these women. They are paving their own way and in doing so are paving the way for us too.
Aside from all of these tips, the most important thing you can do is enjoy yourself. Perhaps it's cliché to say, but go have fun! There are a lot of reasons we ride. We ride because it's fun. We ride because it's an awesome workout, we ride because it feels good to be out in nature, and we ride because it's a great way to hang out with our friends. Find your reason to pedal and you'll fall in love with the sport the same way I did.
words by Lacy Kemp