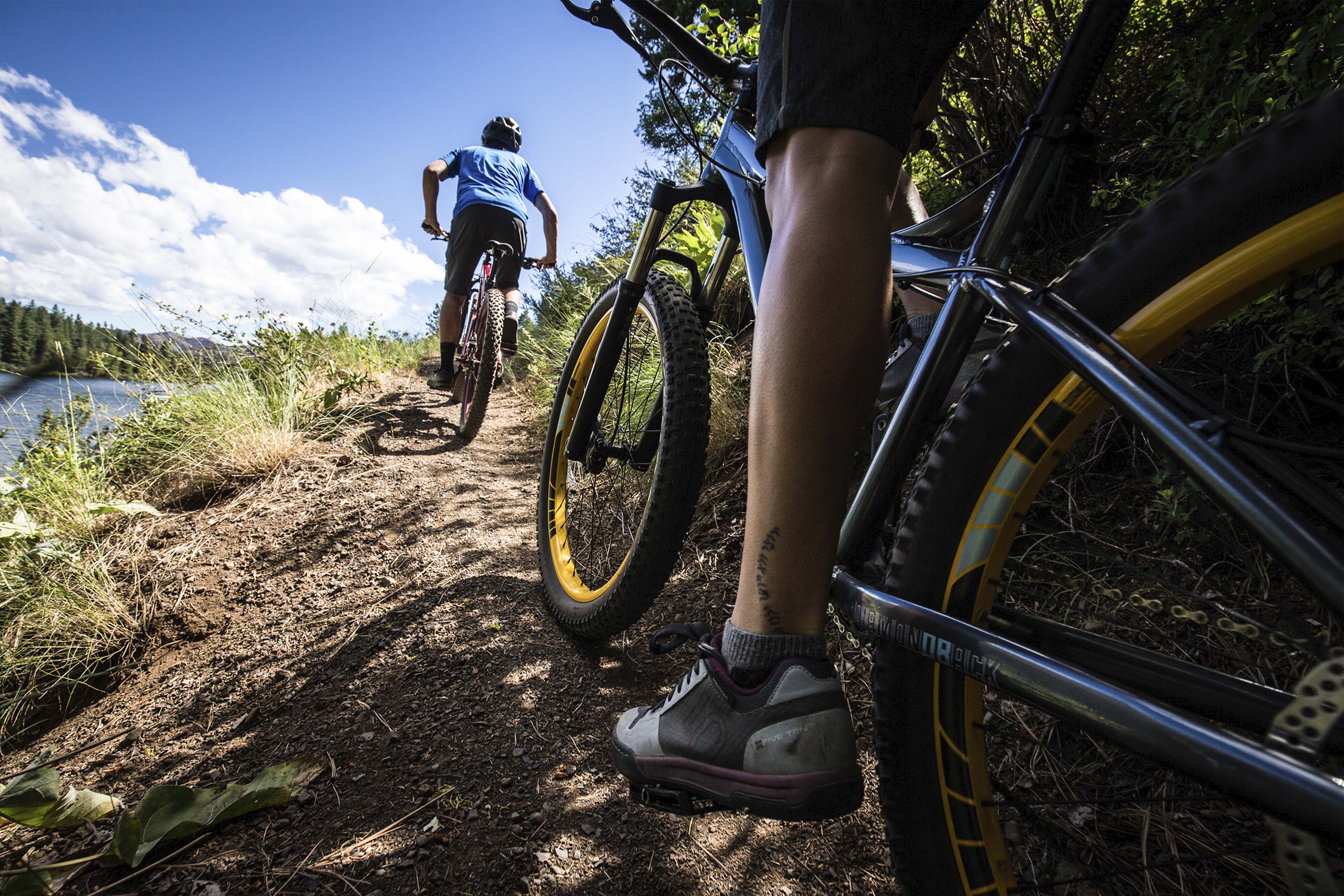 You've probably seen them out on your local trails. They're not quite fat bikes, but their tires are definitely bigger than normal...what are these things? After some discussion, the bike world has settled on calling bikes with tires in the 2.8 to 3.5 inch width range "Plus bikes," and they're really starting to make an impact!
Without getting too technical, these bikes are all about traction. Tons of it. The added size of a Plus tire allows them to handle lower pressures, with most riders finding a sweet spot around a mind-boggling 15psi. Mounted to a wide rim, this gives unbelievable grip on soft and slippery surfaces, with a large contact patch grabbing the trail. On top of the increase in traction, a 27.5" Plus tire's bigger diameter also delivers that famous fast roll of a 29er. Summer's over, wet roots and soft surfaces are making a comeback in much of the country, and we're always looking for more grip: it's definitely Plus bike season.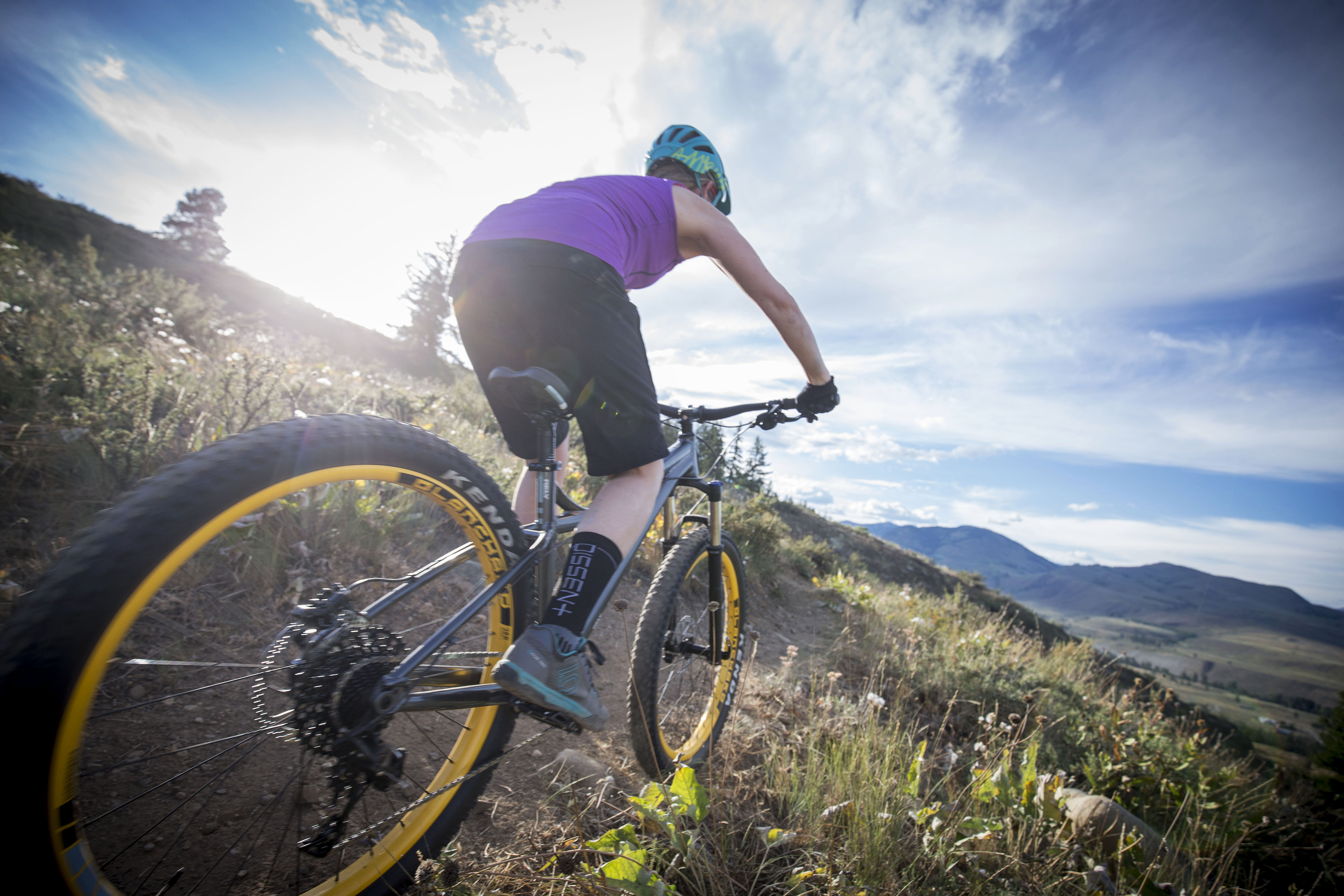 How does a Plus bike react on the trail? You'll save a little energy on those technical sections, you'll be able to push through soft and loose surfaces, you'll be able to take new lines with confidence, and you'll just plain have fun!
Here's Diamondback's Mike Hopkins showing what's possible on a Mason:
Plus bikes are more than just bigger tires, though: you can't just throw some fat tires on your traditional bike and get the same result. Plus bikes' frames and drivetrain components have wider spacing (Boost), for tire and chain clearance so everything runs smoothly. And remember, an added bonus of Boost spacing is the ability to swap out for compatible 29er wheels, for even more versatility.
We have hardtail and full-suspension Plus bikes, all with 27.5" wheels. Our longtime favorite slack hardtail, the all-mountain Mason, and the women's specific Rely, are the perfect Plus tire platforms. The grip makes them even quicker and more nimble than ever, with riders of all levels raving about the way they stay planted on the trail. 2017 models are available at Performance right now: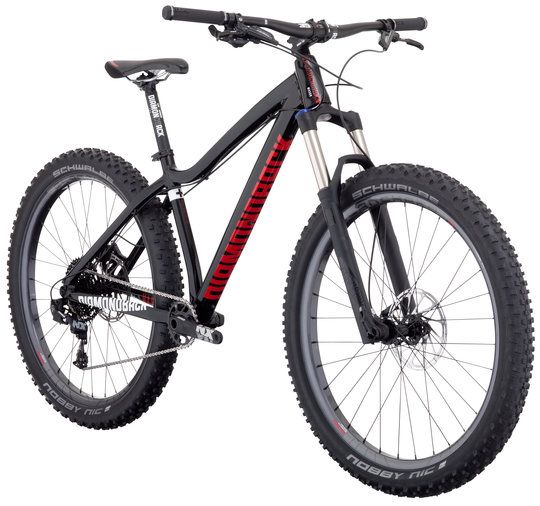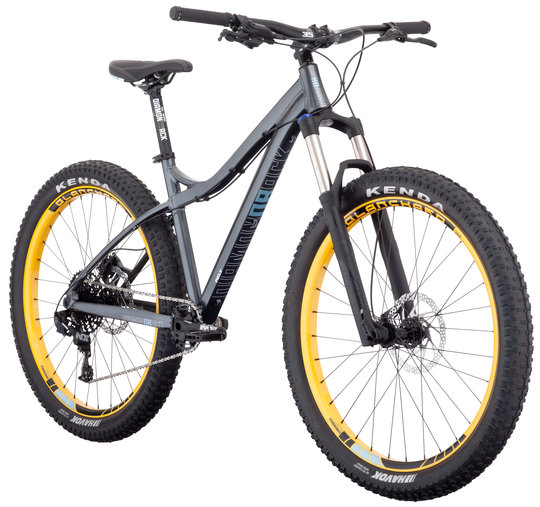 The Catch combines our Level Link suspension with 27.5" Plus tires for a true adventure machine. Climbs, steeps, rough and loose trails, the Catch is the bike for riders looking to push themselves further into the backcountry. 2017s will be available soon.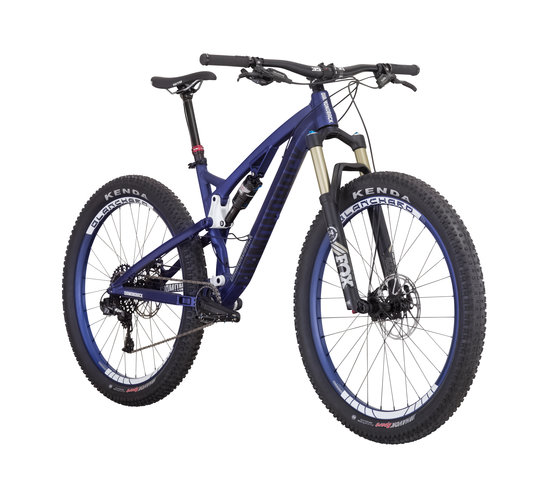 If you're a rider who's looking for more traction (and who isn't?), or just want to see how far mountain biking has come, throw a leg over a Plus bike and hit your favorite trail: you're going to love it. Riders of all levels rave about the experience, join them!