"The fastest and best value tri bike we've ever tested."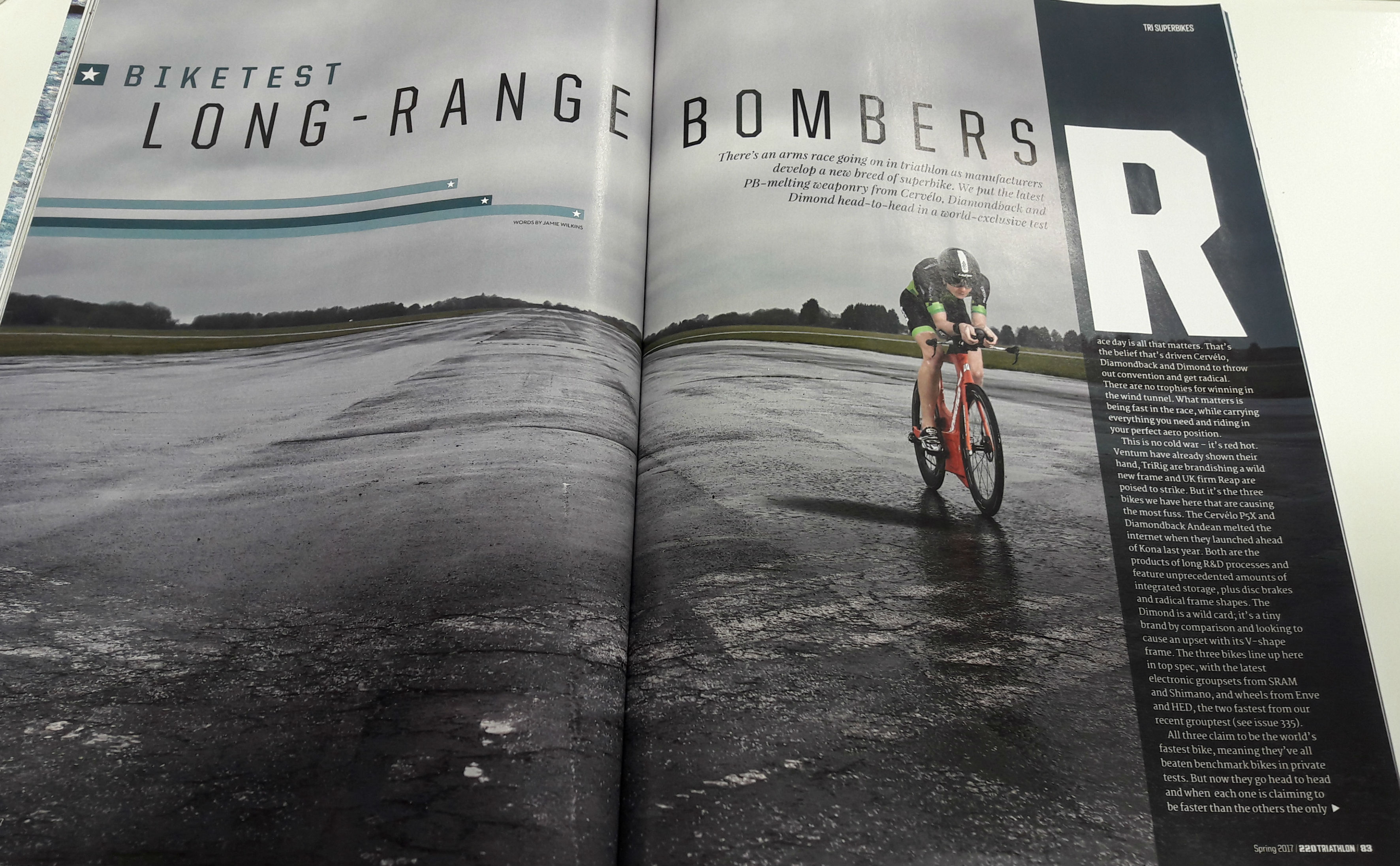 It's one thing for us say it, but we know that only goes so far. Throughout the development of the Andean, the encouraging signs were there. In computer modeling, in the wind tunnel, out on the road. Our bike is fast, very fast. We were confident in our design, and we knew the numbers would be borne out by results. That is happening. 
220 Triathlon, the UK's biggest triathlon magazine, assembled the current triathlon contenders for a head-to-head shootout worthy of Top Gear. Our Andean went up against two other bikes also claiming to be the fastest on the planet, the Dimond Brilliant and Cervelo's P5X. We were excited to be included and eager to see our bike up against bikes with price tags that, quite frankly, dwarf the Andean's.
After real world comparisons of storage, ride quality, comfort, aerodynamics, and out-and-out speed, the Andean did more than hold its own as a bang-for-buck candidate.
It won outright.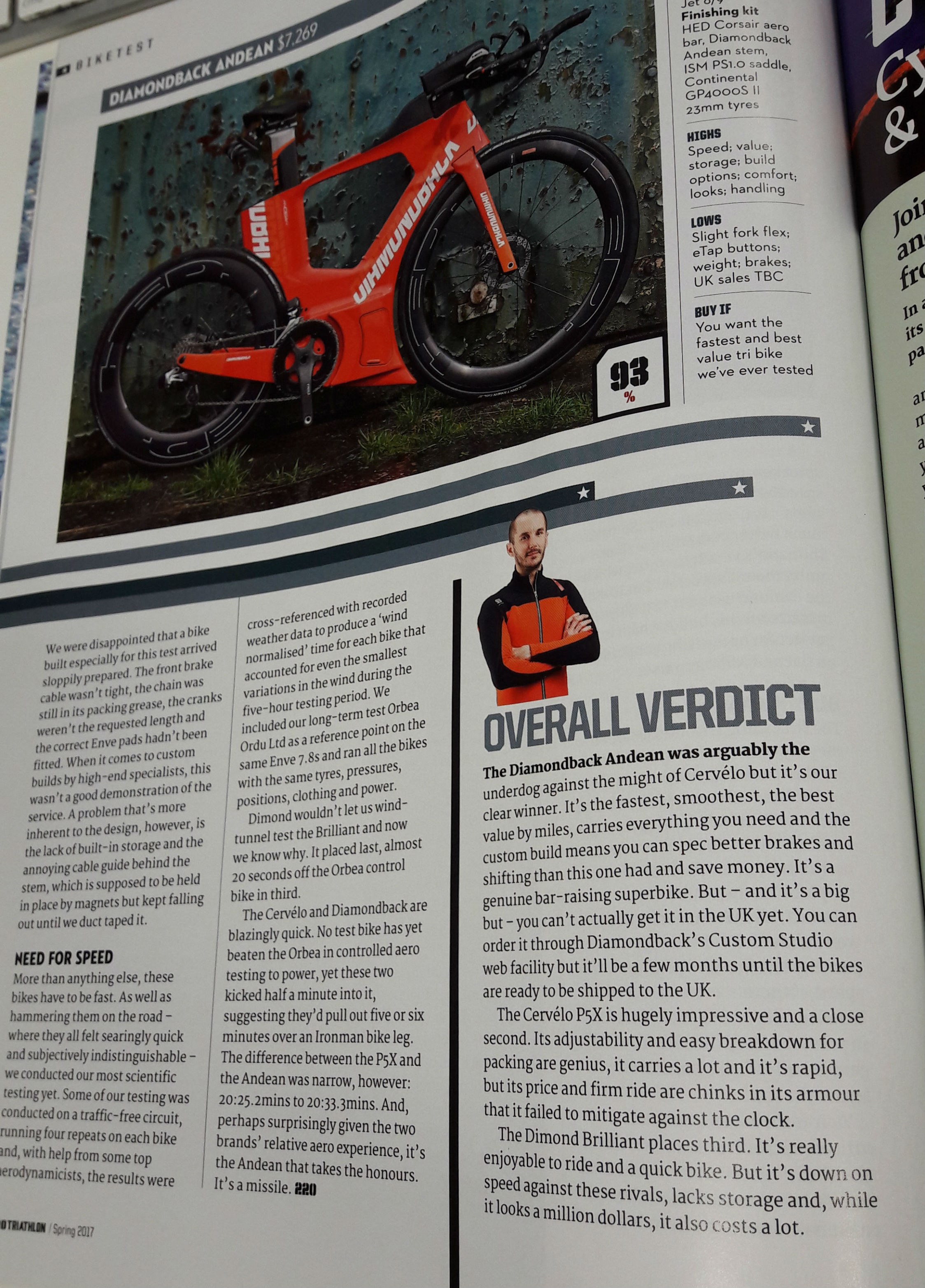 Be sure to keep your eye out for the latest 220 Triathlon and let us know what you think.