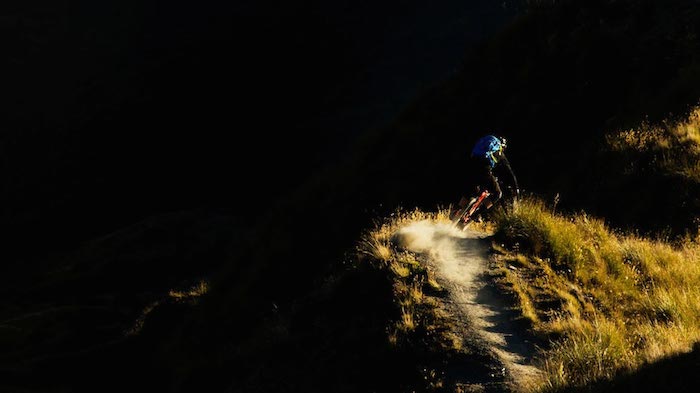 Diamondback's Mike Hopkins is known for delivering amazing stories and images from around the world. A veteran of countless adventures, he's still surprised by the variety he encounters. Here are some thoughts on capturing this singular moment above:
"Sometimes you just have to sit back and appreciate the Endless Possibilities. While in New Zealand photographer, writer, and all around amazing individual Tommy Wilkinson and I teamed up one evening to shoot this shot. The trail is a well known staple of the Queenstown trail system, Rude Rock. It has been hosted in countless publications and I personally have laid my fair share of tracks upon it, but it has one amazing attribute. The Light. This trail catches it from every angle, sunrise, evening, and as the season rolls along the angles are always changing. No matter how many laps I have taken on the track it never seems to look the same. Tommy and I couldn't get past the rim lighting of this one turn and the amount of negative space the landscape provided. You might say it's hard to stay complacent in an ever changing environment. No matter how many times you have done something, a change in perspective provides endless opportunities. For myself, this shot is a prime example."
Great stuff, as always!
photo: Tommy Wilkinson