Introducing Diamondback Custom Studio, a new alternative for customers looking for the most input possible on their next bike purchase. This experience allows you to take control of your new bike's looks and performance features, mixing and matching components and design elements, letting you build and buy exactly the bike you want.
The Bikefinder Tool
We developed an online tool to take the guesswork out of customizing your bike. You can stick with stock build options, pro riders' preferences, or take your idea as far as you want to go. With so many possible combinations there's a perfect look and build for you. This tool lets you find out ahead of time if you have what it takes to be a designer or product developer, if your color combos are slick or hideous, if you can build up your dream bike. We know what a new bike can mean and we trust you know what you want. So go for it: we'll make it!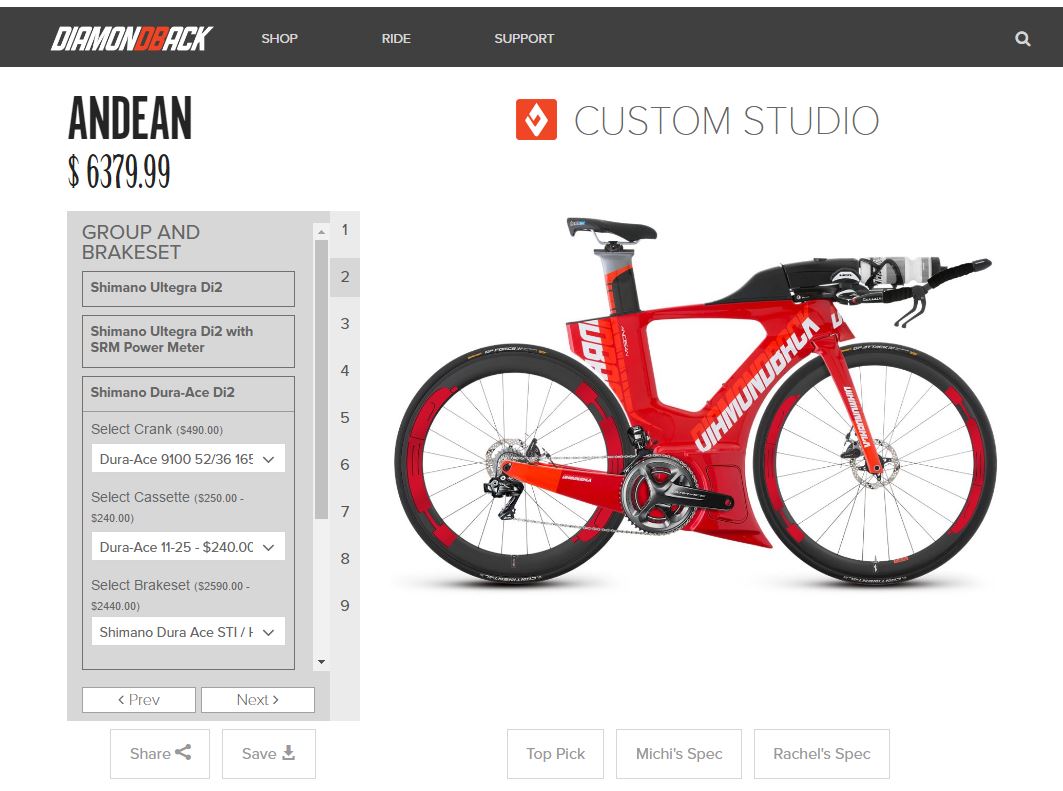 The Build Shop
Bikes in the Diamondback Custom Studio Program are built on-site, assembled by the people that designed them. We've built a new dream shop at our Headquarters in Kent, Washington, where your creations will come to life. Our master mechanics have years of experience in the bike industry and they will prep your bike as if it's their own.
The Support
Customers who use the Program will be rewarded with an elevated level of service options, most notably a direct connection to a guide through the process. You'll still find excellent support from our live chat and email channels, but you'll have the opportunity to interact one-on-one with the mechanic who'll be assembling your bike. You will get personalized fitting help from our certified experts, updates on the build and shipment, and prompt answers to any questions you may have.
The first bike to get this special treatment is our revolutionary triathlon bike, Andean. In the next year expect to see premium road and mountain models introduced through the Custom Studio as well.