"Second-grade students at Walker-Jones Education Campus this week are learning a new alphabet: The ABC's of bike safety.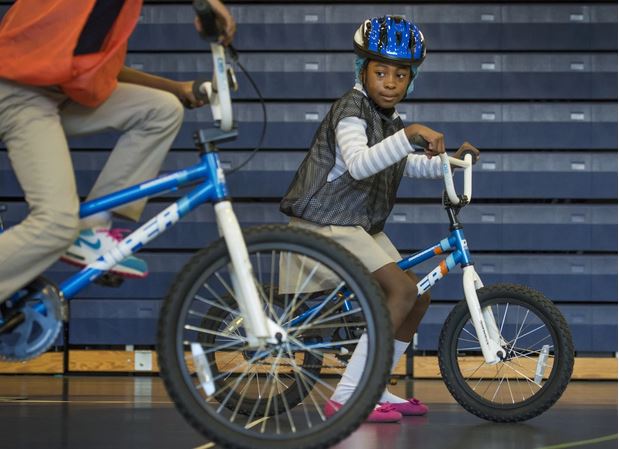 "Air! Brakes! Chains!" they yelled to "Mr. G," their physical education teacher, after he showed them how to inspect their bicycles for potential problems.
Dressed in orange vests and bright blue helmets, the students climbed onto Diamondback Mini Viper BMX bicycles and began to pedal. Some careered around a course set up in the gymnasium. Others did not get past the starting line."
To read more about the the second-graders, click here to view the full article from the Washington Post. 
Click here to view the Diamondback Mini Viper and Jr. Viper. 
Copy and picture credit- the Washington Post and Michael Alison Chandler.