Ben Collins traveled across the pond to Ireland, or as he calls it, a land of "sheep farms and castles and leprechauns," for the Dublin Ironman 70.3. The weather was as bad as expected, but Ben's result couldn't be better. Ben breaks it down in his own words:
This weekend I won a half Ironman in Ireland.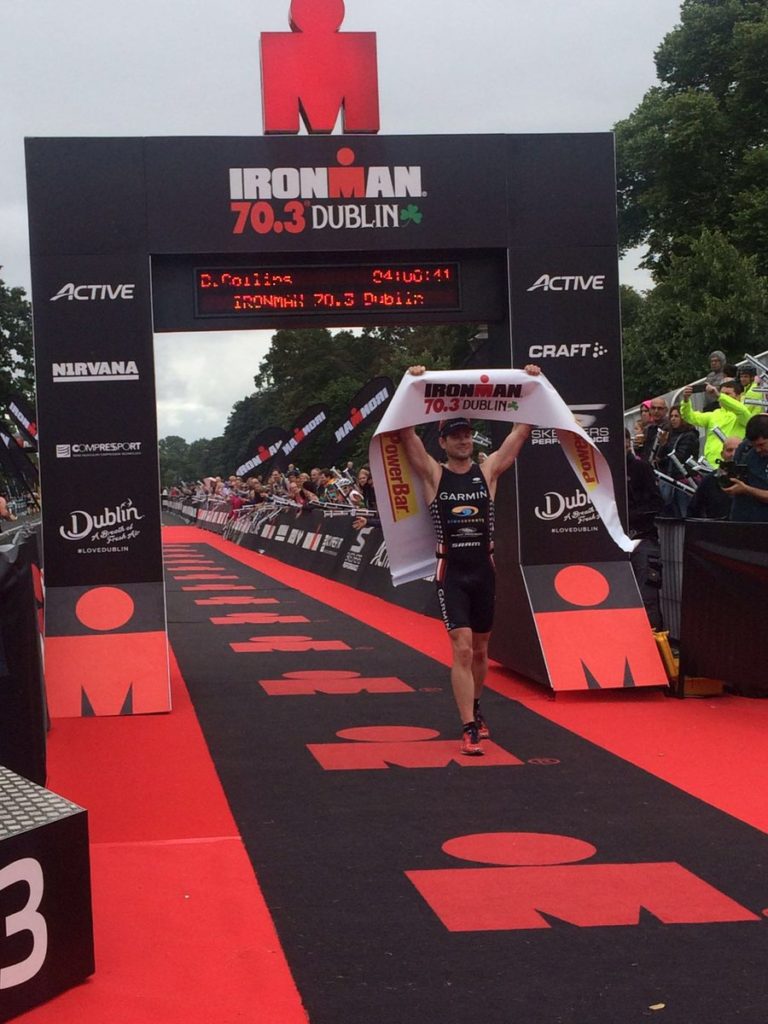 Yes, you heard correctly. I traveled all the way to Dublin for an Ironman 70.3. It was a long way to go, but after Aaron and I failed to qualify for Rio I took a peak at what races I could do the rest of the season and Dublin jumped out as a perfect race for me. The weather is very similar to Seattle (wet and grey). It's hilly and windy and Ireland is a place I've never been that I wanted to visit.
I'm glad I did. I stayed with a friend's cousin, who lives near the swim course, and arrived on Thursday. Friday I downloaded a course to my Garmin Edge bike computer and did a 40km loop around the outskirts of the city that was littered with sheep farms and castles and leprechauns. I had some of the best Indian food I've ever found, and met all kinds of friendly people in my walks around the area. I don't think I've settled in to an area so quickly as I did here in Dublin – I just felt at home.
Sunday came quickly though, and at 6:50am the gun went off in Scotsman's Bay. My brain felt like it was freezing in the cold water, but that quickly went away as the effort of swimming warmed my body. I felt good, considering that I took quite a bit of time away from the pool while training with Aaron this summer. Five of us formed a lead group and the swim was pretty mild mannered, without too much contact. Then toward the end I found myself slingshot next to Harry Wiltshire, one of the great swimmers in our sport. I got a little close and he kicked me off, but I was happy to exit the water at his side.
I started the bike in third place, but quickly took the lead. I'm not really sure what happened to the original leader, but at some point I saw two bike shoes on the road and he was running backwards without a bike. I still can't make sense of it. I just put my head down and rode hard.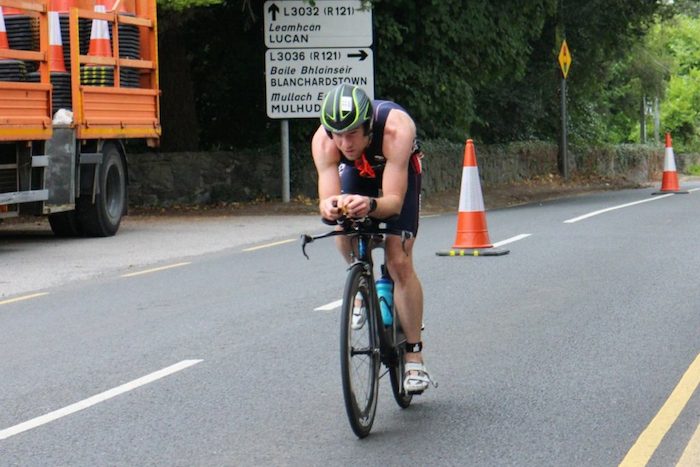 The bike course was stunning. Rolling hills, narrow country roads, passing small villages where people came out to the street to cheer us on. The fifty-or-so speedbumps were about the only drawback to the course, and even those weren't a big deal. The pavement was a slow chip seal that increased rolling resistance, but it slowed everyone down the same. I pushed pretty hard for the first half, then backed off a bit when I realized I had built a substantial lead. I wish I'd backed off more to enjoy some of the countryside, but even at 98% I was working too hard to really appreciate the natural beauty around me.
We finished the ride in Phoenix Park, which is the largest urban park in Europe. We entered the park at 52 miles, but it took four more miles to get to the transition area.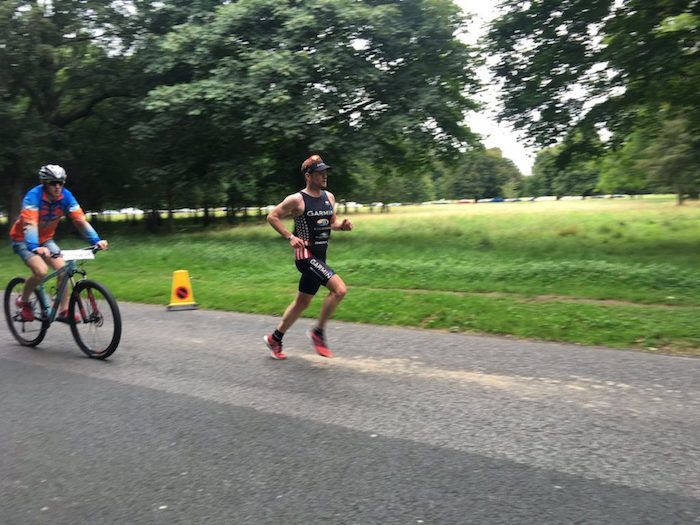 I hopped off and realized how much of a toll that chip seal vibration took on my leg muscles. I ran about 6 minute pace for the first lap, after which I heard I had a 10 minute 30 seconds lead. I was feeling a bit light headed – I didn't eat enough for the cold weather – and I slowed it down quite a bit after that figuring there was no way I would give up that kind of gap, even at a jog. I cruised it in and soaked up the atmosphere. It was a beautiful run, lined with incredible spectators. I finished a few minutes ahead of Harry Wiltshire (who had an incredible run), and was able to celebrate in the finish chute to a thundering crowd.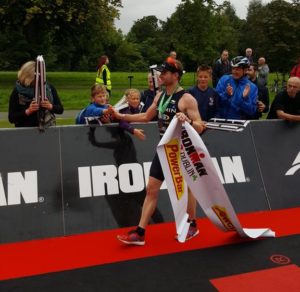 Generations ago my ancestors came to the US from Ireland in search of a better life. They found work in the coal mines of Kentucky and gave their lives to ensure their children would have more opportunities than they did. I like to think the Collins who left Ireland would be proud of what I did. I'm certainly thankful for the opportunity he gave me.
Top 5 Men:
Ben Collins 4:00:41
Harry Wiltshire 4:04:05
Paul Reitmayr 4:06:41
Fraser Cartmell 4:08:20
Gerhad De Bruin 4:08:53