Besides a properly fitted helmet, what else should you bring on a ride? Here are my 10 essentials to take every time: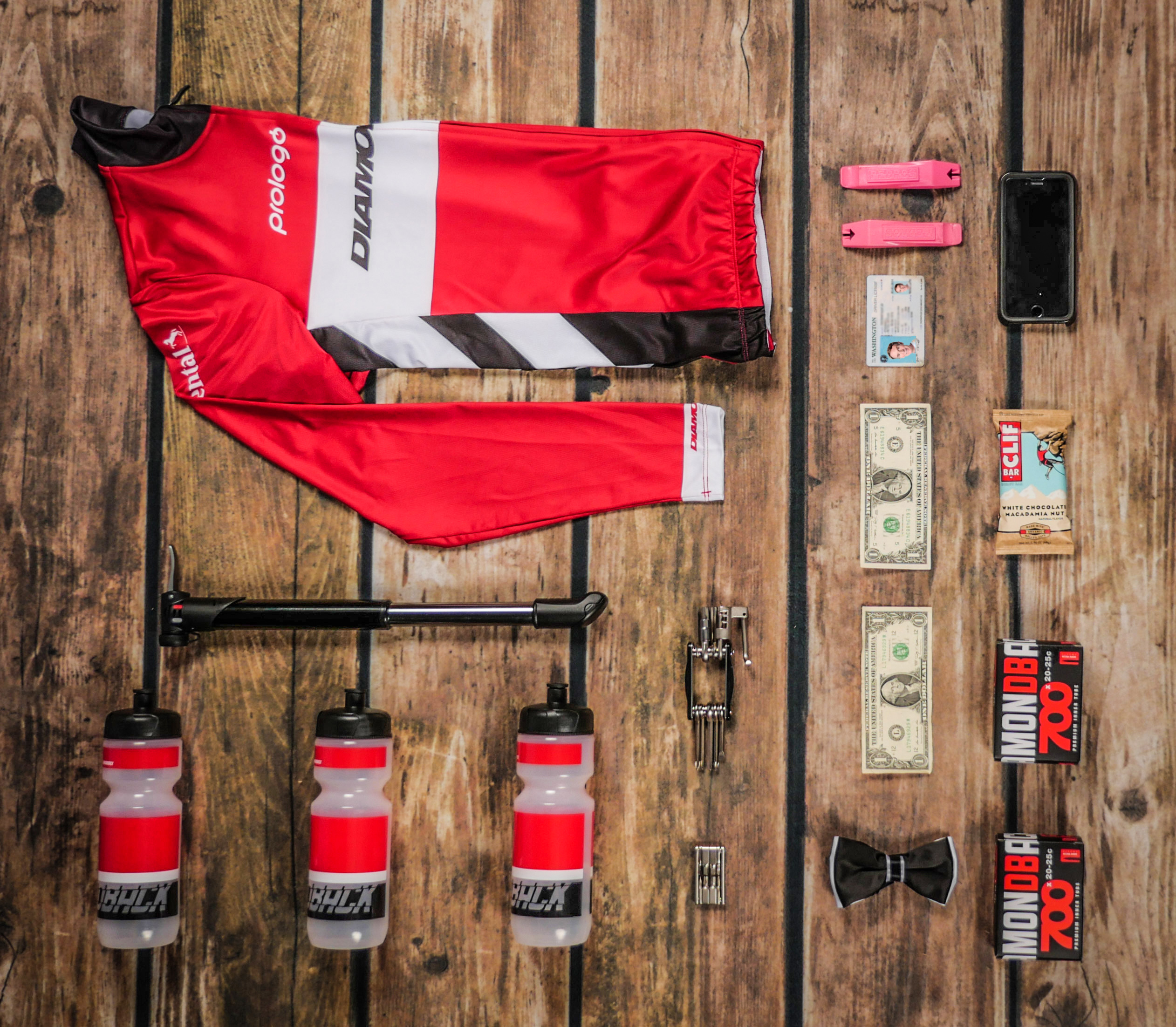 1. Water, water, water. The source of all life! Attach a bottle cage and bring a bike water bottle, or wear a hydration pack.
2. Food. You don't want to bonk out there. So think, what are our basic human needs? Food, water, air…
3. Air! Yes, speaking of air, your tires may need it! And if you get a flat, you definitely need it. Bring a mini pump!
4. Tube(s). Always bring a spare tube or two.
5. Tire lever. Small but hugely important, bring a tire lever for fixes on the fly.
6. Multi-tool. If you've got mad mechanic skills, bring a multi-tool. If not, your phone is your tool. "Help!"
7. Phone. That's right, if you have a cell phone, definitely bring it for emergencies.
8. ID & Cash. Always have your ID on you, as well as cash or a card.
9. Clothes. Bring extra clothes, like rain or wind gear. And layer. It can heat up or cool down fast out there!
10. Bowtie. Maybe it's just me, but I prefer to top it off with this classic accessory.
Now where do you store your 10 essentials? Try one, or a combination, of the following: a seat bag, jersey pocket, bike basket, backpack, or panniers. Boom!