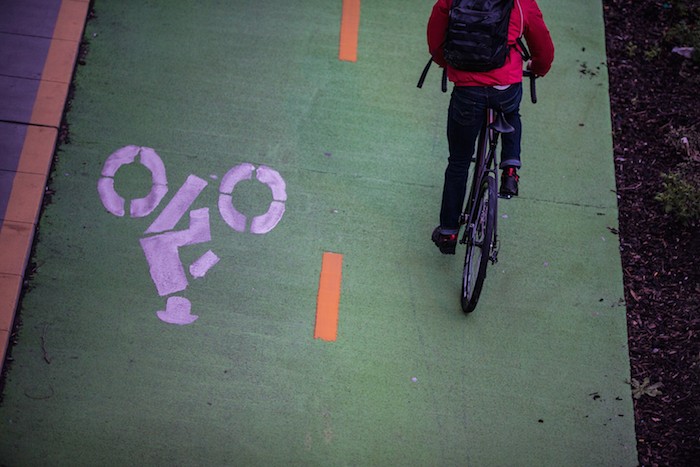 If you're reading this, we'll assume you're onboard with the whole idea of bike commuting. You've looked at the studies, done the math, and decided that it's time to try a different way to get to work. Congratulations: your life is about to change for the better. 
The Bike: you can ride any bike to work, but a lot of folks decide to get a dedicated commuter bike. Most commuter bikes share a few characteristics and if you take a look around at what other bike commuters are riding, you'll notice these commonalities. They're built a little beefier than most road bikes so they're better able to carry loads every day. They have a wide range of gears to accommodate those heavier loads and a more casual riding pace, making it a little easier to deal with any hills on your route. Some riders opt for flat bars, but you will see most commuting bikes are outfitted with drop bars. Again, a lot of this is personal preference.
One thing that really helps is the ability to mount fenders and racks on your bike. Depending on where you live, having fenders can range from probably unnecessary to definitely mandatory. Mounts that allow you to outfit your bike with racks, baskets, and panniers are also a big plus: by letting your bike carry the load, you'll stay more comfortable and be able to haul more gear.
Like we said above, you can ride any old bike to work…and we have! Mountain bikes, beach cruisers, road race bikes, recumbents, you name it: if your bike is in good repair and can make the journey, go for it! However, if you're looking for a purpose-built commuter bike, you can't go wrong with something from our Haanjo/Haanjenn lines: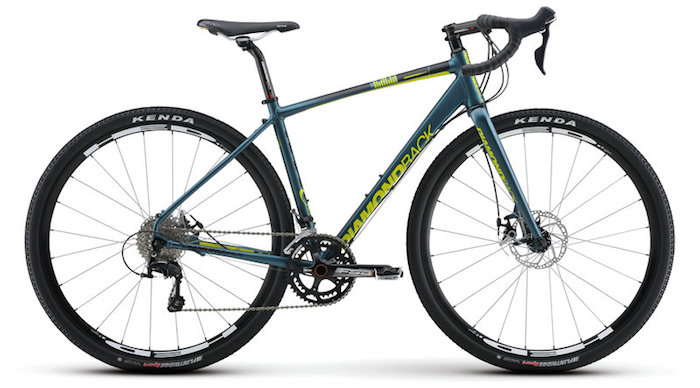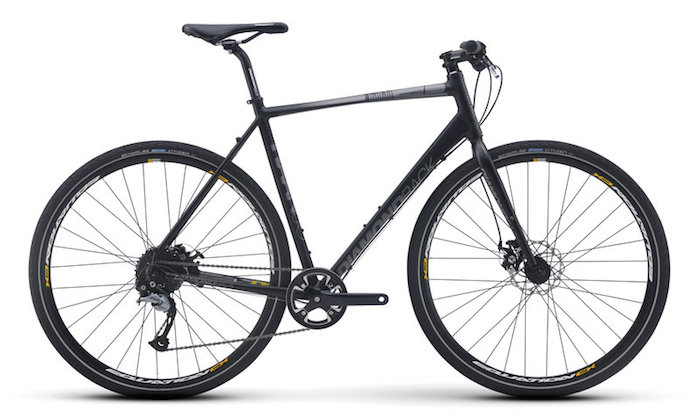 The Gear: with your bike sorted, it's time to figure out what you should take with you on your ride. First make sure you're familiar with the weather, and you're dressed appropriately. Dressing in layers is always a good idea.
Make sure you're prepared for low light conditions: front and rear lights are a must. 
Always wear a helmet, and bring your favorite snack along with your water. Even if you have a secure place to store your bike at work, bring a lock in case you make any detours that require you to go into a store, a restaurant, a bar for happy hour, etc.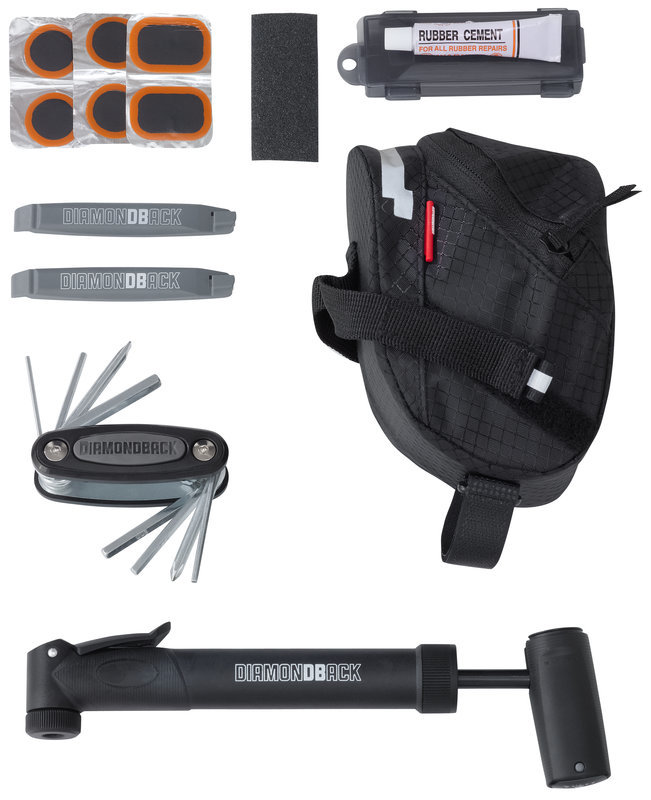 Just like any other ride you should carry basic tools, a pump, inner tubes, and the knowledge to use it all properly. Mechanical issues don't happen more frequently when you're commuting, but they do seem to have a bigger impact when you're headed to work. A small tool kit like this one should keep routine hiccups from ruining your day. Throw in a couple spare tubes and hit the road!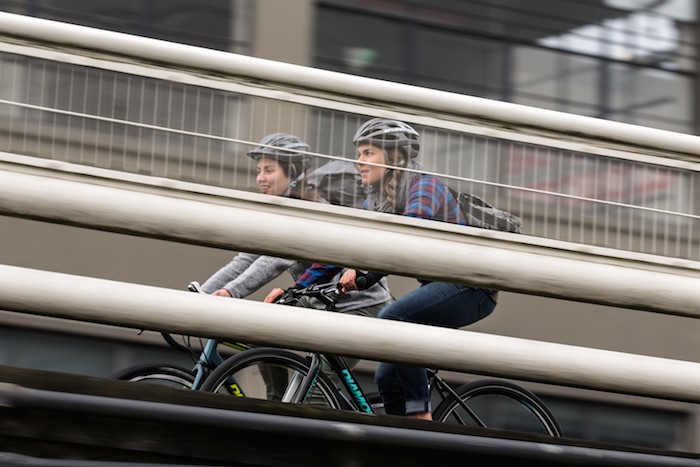 The Route: deciding on your route could take some trial and error, so it's best to do some research beforehand. Remember that the route you take in your car may be less than ideal, or even impossible, on your bike. Routes that maximize time spent on low-traffic streets and bike paths may be less direct, but they're far more enjoyable than riding on major streets. Luckily, finding the best route to work is easier than ever.
You can:
Ask other bike commuters for local tips and tricks. They may be able to introduce you to a bike path you've never seen or a shortcut you didn't know about. 

Get a bike map from your local government, bike advocacy group, or bike shop. They'll be able to recommend streets and paths that are most commonly used by other cyclists.

Get old school and go on a scouting mission, preferably on your bike. You'll learn the distance and approximate time it'll take to get to work. Traffic varies during time of day and day of week, of course, but riding the route will get you a better idea of the terrain to expect.

Use technology: your phone, fitness tracking apps like Strava, mapping software. These are all great route planning tools that can not only help you plan, but adjust on the fly. (For instance, google maps is telling this author that he's currently one hour and 47 minutes away from his favorite ice cream shop. Probably worth it!)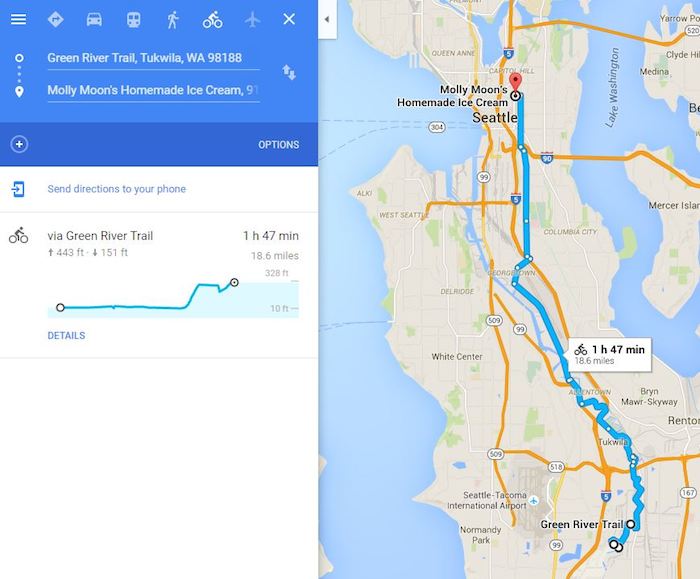 At Work: One of the biggest hurdles for beginner bike commuters is figuring out what to do once you arrive at work, sweaty from your travels. If your workplace has a locker room, you're set. It's not the end of the world if you can't take a shower though, plenty of others have figured out how to ride their bikes and still be prepared for that early meeting. Wet wipes and a fresh change of clothes can really do wonders, as can leaving yourself a bit of extra time to maintain a less-sweaty pace and allow for a little cooldown period before heading inside your office.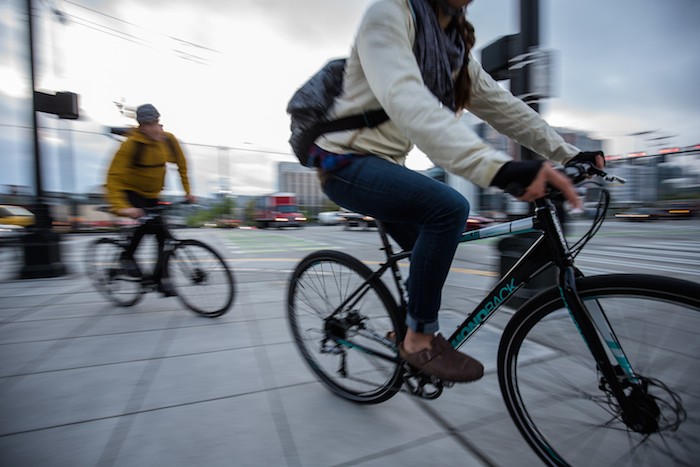 Back At Home: Your commuter bike will see a lot of use, so it's important to maintain it. Good news: keeping a bicycle in good working order is pretty cheap, especially when compared to a car. Daily commuters will see heavier wear on drivetrain components and brake pads, especially if ridden in inclement weather. Other than checking over your bike more often, there is nothing special you need to do: make sure your bike is regularly cleaned, lubricated, and safe to ride. You can take it to a bike shop for a once-over, or you can tackle it yourself.
Commuting by bike can take many forms. From diehards who've ditched their cars completely to fairweather commuters who are "just riding their bike to work today," there are tons of benefits for everyone. Give it a shot!