Vimeo Embed

Research
The Andean Project had one goal: to produce the best triathlon bike possible. A collaboration between Diamondback, KQ Studios, and unjaded aerodynamicists from outside the cycling industry, this bike achieves its singular purpose.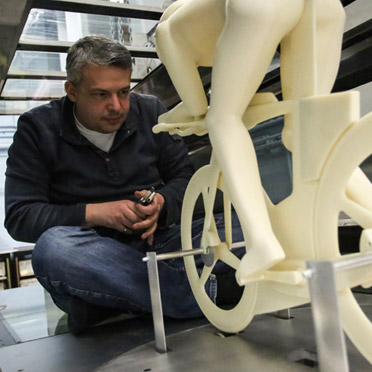 A superior wind tunnel
We worked extensively with Dr. Philippe Lavoie and his team from the University of Toronto Institute for Aerospace Studies (UTIAS). Their half-scale wind tunnel provides a superior environment for testing, with fewer variables to control than a larger tunnel. The facility allowed us to adjust turbulence more easily than ever before, producing a very detailed diagnostic testing ability.
RAPID PROTOTYPE
= FASTER BIKE
Building on the stereo lithography (SLA) rapid prototyping of our UCI-friendly Serios, our engineers meticulously created half-scale versions of Andean and rider for the wind tunnel. Used by Formula 1 teams and aerospace engineers, scalable models allow for more adaptability and versatility within experiments. This gives a true representation of a rider on the frame, letting us refine models, measure performance, and compare real time results more efficiently.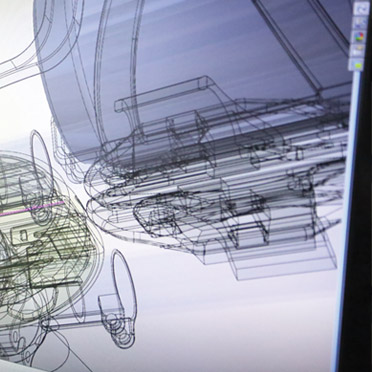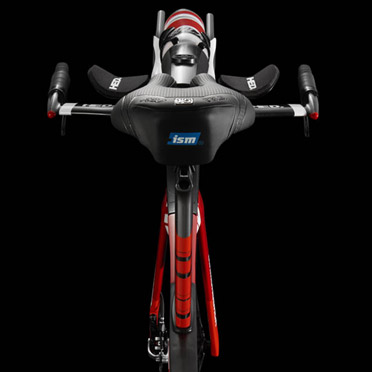 Aerodynamics
Andean was developed with an integrated design approach, measuring the elements of bike and rider simultaneously. We committed to looking at this bike like the wind does, as one complex unit constantly fighting against drag. Through CFD modeling, hundreds of prototype iterations, and weeks in the wind tunnel, Andean is extremely fast.

Aerocore
The Aero Core is the heart of Andean, and reflects our integrated design approach. This bike was designed from the center of the wheels—the least aerodynamic area—in towards the middle of the frame, then up. The Aero Core is the result: one large airfoil, it begins with the front wheel, transitions over the bottom bracket and exits off the rear wheel. Laminar flow across the entire system is improved, dramatically reducing drag at every yaw angle.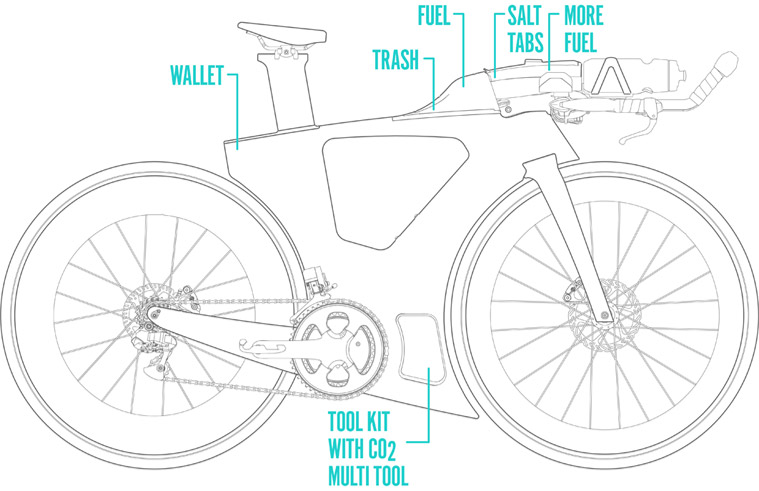 Storage
Our professional triathletes insisted we address the lack of integrated storage in today's bike design. Building Andean from the ground up as a triathlon-specific machine, we weren't hamstrung by the limitations of adapting a road bike frame. With dedicated storage for energy gels, salt tabs, sunscreens, and the waste those items generate, Andean lets athletes concentrate on the race.
Bike Options
Andean is available in many build options, with drivetrains, wheels, and components to choose from. Each Andean order is assembled in our exclusive in-house shop, Diamondback Studios. Professional mechanics work with our product team to build your dream bike, piece by personalized piece, according to your choices. Prices range from $4,779.99 and go up to $8,069.99.
RESERVE / BUY DIRECT
As the most ambitious design project in our history, we're pretty particular about the Andean. From creating new processes and research techniques during the development of the bike to assembling custom builds in our Diamondback Studio, we are involved at every step of the process. This includes selling directly to customers.
Selling Direct
Allows us to offer Andean at the absolute lowest price. We simply want as many people as possible to be able to get their hands on this amazing bike.
Creates a strong link between you and our service team. Your bike build will be supervised by the people who designed it, people who are best equipped to deal with your questions or concerns.
Is the fastest route to getting our fastest bike, delivered straight to your door.
Our commitment to Andean is strong, and we aim to give you the best customer experience possible. Each frameset comes with our lifetime guarantee and, of course, access to our online resource library.
Buy a custom-built Andean direct from Diamondback and realize the potential of this revolutionary bike.